Best Online NP Programs
Nurse practitioner programs offer nurses a way to advance their careers and earn a higher salary, all while improving their care skills. Programs incorporate higher education, extensive training and specialty certifications.
If you're interested in becoming a nurse practitioner (NP), there's never been a better time. The Bureau of Labor Statistics ranks NPs as one of the most in-demand nurse specialties—45% job growth is expected by 2029. What's more, the best NP schools no longer force you to put your life on hold. There are plenty of options for flexible online programs.
Read on for everything you need to know about the best NP programs you can attend from the comfort of your home.
What is a Nurse Practitioner Program?
The path to becoming a nurse practitioner begins as an undergraduate. For those who want to pursue a career as an NP, a Bachelor's of Science in Nursing (BSN) is recommended. Some programs may accept graduates with an Associate Degree in Nursing (ADN), though your options will be limited.
After you've completed an undergraduate program, you can go on to pursue one of two advanced nursing degrees:
Doctorate of Nursing Practice (DNP) – A DNP is the more rigorous program of the two potential degrees and one of the highest levels of education you can receive in this field. Depending on your current educational experience, a DNP program can take one-and-a-half to six years to complete. Coursework required to earn this degree will typically include advanced biology, healthcare policies, pharmacology and more. Students can earn their DNP through a number of programs, with some of the most common paths including Bachelor's of Science in Nursing (BSN) to DNP or Master of Science in Nursing (MSN) to DNP.
Master of Science in Nursing (MSN) – The fastest way to earn your degree requirement and become a nurse practitioner is by enrolling in an MSN program. The average MSN program will take two to three years to complete, though some students may be eligible for an accelerated nursing program (one to two years). Core classes for most MSN programs will typically include nutrition, statistics, physiology and microbiology. Many MSN programs will require a bachelor's degree, though some will accept associate graduates and registered nurses who have passed their licensing exam.
While enrolled in either of these programs, students will have the option to pursue a concentration within the nursing field. For nurse practitioners, a concentration is classified by a specific population of patients.
The following populations are recognized as NP specializations:
Family/Individual Across Lifespan – This type of nurse practitioner provides primary care for families and individuals through every stage of life. Patients typically visit their family practitioner for years, developing long-term relationships and a detailed medical history. Most family and individual nurse practitioners can be found in private practices with regular working hours.
Adult Gerontology – Adult gerontology NPs also work with adolescents and adults for extended periods of time. The difference between gerontology and individual care is that gerontology places a heavy focus on the prevention and treatment of chronic health conditions and diseases. The daily duties of an adult gerontology NP will differ for adult gerontology acute care nurse practitioners (AG-ACNP) and adult gerontology primary care nurse practitioners (AG-APNP), however, both will include prescribing medications, developing treatment plans and educating patients on their condition.
Neonatal – Neonatal nurse practitioners are in charge of caring for newborns, particularly those with acute needs (such as illness or being born premature). Neonatal NPs are able to assess, diagnose and prescribe medication for infants and mothers, and may also assist with labor and delivery at times.
Women's Health – Nurse practitioners who specialize in women's health are typically found in obstetric, gynecological and reproductive healthcare facilities. Women's health NPs tend to work in primary care and private practices during regular office hours. Some of the daily duties for this position include prescribing contraception, screening for STDs and cancer, and assisting women with fertility concerns.
Pediatrics – Pediatric nurse practitioners provide primary and acute care to children of all ages. Primary care NPs will typically form lasting relationships with their patients from the time they're born until they reach adulthood. This type of NP performs a number of duties on the job, including immunizations, yearly check-ups and treatment of diseases and medical conditions.
Psychiatric and mental health – Psychiatric NPs can be found in hospitals, rehabilitation centers and psychiatric facilities. Responsibilities within this specialization typically include diagnosing mental illness, prescribing medication and monitoring patients' recovery. Common conditions treated by psychiatric NPs include ADHD, anxiety, insomnia, depression and substance abuse.
Acute Care – Acute care nurse practitioners will typically work in a hospital or emergency room setting. This type of NP treats patients with urgent needs related to chronic and complex diseases. The daily duties of this job will typically revolve around assisting in patient recovery and treatment of severe medical trauma.
Orthopedics – Orthopedic care involves the treatment of patients with musculoskeletal conditions, including chronic illnesses and injuries. An orthopedic NP may perform the following duties on a daily basis: prescribe pain medication, assist with surgeries, and apply casts and splints.
Emergency Care – Similar to acute care, emergency care NPs focus on the treatment of urgent medical needs. The main difference between these two types of nurse practitioners is that emergency NPs care for a wider variety of conditions and are not limited to the treatment of chronic diseases. Duties of an emergency care NP may include monitoring vitals, ordering lab work, and prescribing and administering medication.
Once the education requirement is fulfilled, graduates can proceed to take their Advanced Practice Nursing Licensure exam. The structure and content of this exam will vary from state-to-state. Additional certifications and training will also be required for employment within certain NP specializations.
What Does a Nurse Practitioner Program Entail?
Nurse practitioner programs have certain requirements for application and admission. While most MSN and DNP programs will only accept bachelor's graduates, there are a few options for applicants with their Associate Degree in Nursing:
RN to MSN – If you've earned your Associate Degree in Nursing and passed the NCLEX, you may be eligible for an RN to MSN program. This type of program can typically be completed within two to three years.
RN to DNP – Associate graduates who wish to earn their DNP can expect to spend a minimum of four to six years enrolled in graduate school. While these programs are technically designed for BSN graduates, some applicants with their ADN degree may be admitted with certain expectations (such as additional coursework or clinical hours).
If you've already earned your BSN and you're looking to pursue an MSN program, there may be other requirements for your application. Most MSN programs will request the following materials along with proof of your undergraduate degree:
A valid RN license
Resume
One or multiple letters of recommendation
A written essay
GRE score
Minimum undergraduate GPA
Most DNP programs will have similar application requirements to an MSN program. Additionally, DNP applicants may need:
A minimum of one to two years nursing experience
Undergraduate or graduate transcripts
Completion of prerequisite courses
The Best Online Nurse Practitioner Programs
Below is a list of the top nurse practitioner programs currently available in 2021. Each program offers its own set of benefits, and the right program for you will depend on your schedule, budget and educational needs.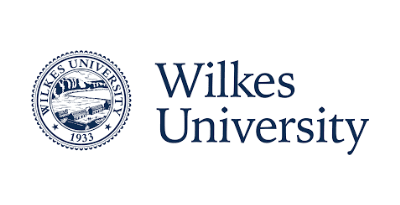 Wilkes University Graduate Nursing
Wilkes University is a highly rated private institution in Wilkes-Barre, Pennsylvania. The school offers a variety of remote programs within its graduate nursing department. The average tuition is $728 per MSN credit and $1,024 per DNP credit. Graduate nursing students have the option to pursue the following NP concentrations:
Adult Gerontology Nurse Practitioner
Family Nurse Practitioner
Psychiatric and Mental Health Nurse Practitioner
Some unique advantages of this program include:
RN to MSN options – Wilkes University is one of the few institutions to offer a direct RN to MSN program. This means that any licensed nurse—including those with an associate degree—can enroll in the Master in Nursing program.
Online doctoral program – If you currently hold an MSN degree, Wilkes University offers an online doctoral program with flexible class options. This program takes two years to complete and requires 10 core classes.
Accelerated Baccalaureate degree – Graduates with a bachelor's degree in another field can earn their BSN degree at Wilkes University. This accelerated program gives students a fast track to graduation and licensing, which are requirements for the school's MSN and DNP programs.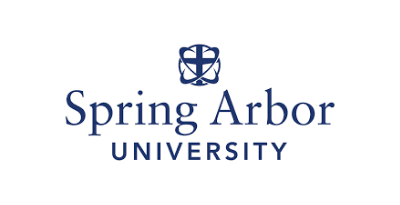 Spring Arbor University Graduate Nursing
Spring Arbor University is a private, four-year school in Spring Arbor, Michigan. In addition to their extensive bachelor's programs, Spring Arbor also offers CCNE-accredited graduate nursing programs that are entirely remote.
The graduate nursing programs at Spring Arbor offer a number of advantages, including:
No GRE or GMAT requirements – Unlike many other institutions, Spring Arbor University does not require GRE or GMAT scores for admission to their graduate nursing programs. This can save students time and money and places a greater importance on grades and clinical practice, rather than standardized testing.
Variety of programs – At Spring Arbor, students can choose from RN to MSN, BSN to MSN and MSN to DNP programs. These options allow applicants from all educational backgrounds to pursue advanced degrees and become certified NPs.
Designed for working nurses – Spring Arbor's programs are designed for working nurses. MSN and DNP programs only require 15-20 hours of classwork per week, and no mandatory login times are enforced. This allows RNs to advance their education without sacrificing their current job.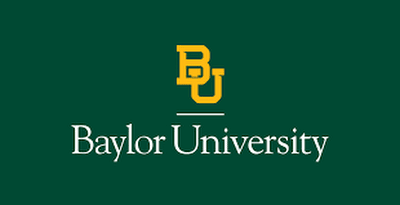 Baylor University Doctorate Program
For students looking to pursue a DNP, Baylor University offers a variety of online programs in the nurse practitioner field. Specializations within this online nurse practitioner program include:
Family Nurse Practitioner
Neonatal Nurse Practitioner
Pediatric Nurse Practitioner
A BSN degree is required for admission to any of Baylor's NP programs. Other requirements include a 3.0 undergraduate GPA, a valid RN license and one year experience in the field. Advantages of Baylor's online nursing programs include:
No GRE or GMAT – Baylor is another university that doesn't require a GRE or GMAT score for admission to the DNP program.
Degree options – Students have two degree options through Baylor's online nursing program: A BSN to DNP (three years to complete) and a Post-Master's DNP (two years to complete). This gives bachelor's and master's graduates an equal opportunity to pursue advanced nursing degrees required by nurse practitioners.
Leadership curriculum – Baylor's nursing programs offer in-depth courses specific to your NP concentration. Each program includes classes on leadership skills and team-building strategies to better prepare graduates for high-ranking positions in the healthcare field.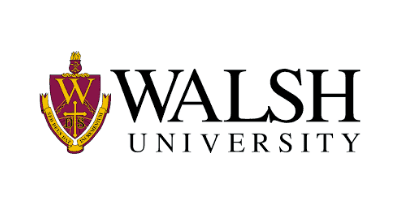 Walsh University Family Nurse Practitioner Program
Walsh University is ranked the #5 best nursing school in Ohio by Nursing Schools Almanac. Their online MSN-FNP program allows nurses to continue working full-time, and most students graduate within 2.5 years.
Additional benefits of Walsh University's online family nurse practitioner program include:
Affordable tuition – Walsh University offers competitive tuition for their MSN program. Students will typically spend $725 per credit hour, and financial aid options are available to those who qualify.
Student support – At Walsh, students receive help through every step of their online graduate program. A placement coordinator will guide you through the enrollment process and point you toward the correct number of credits and clinical hours needed to graduate.
Flexible scheduling – Walsh University's online nursing program offers flexible scheduling options for working nurses. Students can take as few as 1-2 credits per semester and classes have no mandatory login times.
FAQ About Nurse Practitioner Programs
You may have some questions regarding nursing programs, particularly those with remote classes. Below are some frequently asked questions and their answers.
Can you really get a nurse practitioner degree online?
Yes, it is possible to get a NP degree online. That said, while many online nursing schools offer remote classes, most programs still require in-person clinical hours. However, there are some programs that may offer online lab simulations to help students achieve their clinical practice virtually.
Where are the highest paid nurse practitioners?
The average salary for a nurse practitioner will vary from state to state. In the U.S., the top-five highest paid states for NPs are as follows: California ($138,660), Washington ($126,920), Hawaii ($124,000), New Jersey ($123,810) and Minnesota ($122,850).
How much does an NP program cost?
Every NP program has a different price tag, but the average cost per credit typically falls between $225 and $665 for in-state schools. Private institutions tend to cost a bit more, with an average of $500 to $1,500 per credit. Finally, online programs cost an average of $400 to $800 per credit. Students should expect their total tuition to cost anywhere from $18,000 for the cheapest online nurse practitioner programs to $45,000 on the higher end.
Where do nurse practitioners work?
Nurse practitioners can find employment in a variety of healthcare environments. While many NPs choose to work in hospitals and emergency rooms, others can be found in the following facilities:
Private practices
Schools
Home health care
Nursing homes
Government health departments
Military bases
What kind of certifications do NPs need?
In addition to educational requirements, nurse practitioners may need specific certifications depending on their concentration. These requirements vary state-by-state, but they are always administered by one of five national certification boards:
American Nurses Credentialing Center (ANCC)
Pediatric Nursing Certification Board (PNCB)
National Certification Corporation (NCC)
American Academy of Nurse Practitioners Certification Program (AANPCP)
American Association of Critical-Care Nurses (AACN)
How are NPs different from RNs?
The biggest difference between a nurse practitioner and a registered nurse is the level of care they're able to provide. Due to their advanced education and training, nurse practitioners can assess and diagnose patients, prescribe medication, and offer advice on preventative care. Nurse practitioners also achieve higher-ranking leadership positions, earn more money and work in a wider variety of healthcare facilities.
Make Your Next Career Move
Finding the right online NP program has never been easier. By partnering with an accredited university, you can attend a highly rated nursing program directly from your computer screen. With flexible classes and entirely remote options, you'll be able to earn your degree from the comfort of your couch.
What are you waiting for? Start your career as a nurse practitioner today!
Sources:
BLS. Nurse Anesthetists, Nurse Midwives, and Nurse Practitioners. https://www.bls.gov/ooh/healthcare/nurse-anesthetists-nurse-midwives-and-nurse-practitioners.htm
Wilkes.edu. Graduate Nursing Program.  https://www.wilkes.edu/academics/graduate-programs/masters-programs/nursing/nursing-ms/index.aspx 
Spring Arbor University. Online Nursing Programs.  https://programs.online.arbor.edu/programs/master-of-science-in-nursing
Baylor University. Online DNP-Pediatric Nurse Practitioner Track. https://onlinenursing.baylor.edu/programs/dnp-pnp
Nursing.FSU. Programs. https://nursing.fsu.edu/programs
Thriveap. How Much Does it Cost to Become a Nurse Practitioner? https://thriveap.com/blog/how-much-does-it-cost-become-nurse-practitioner
Nurse Practitioner Schools. Guide to NP Certifications. https://www.nursepractitionerschools.com/faq/how-to-earn-np-certification/