Reach the next level of your nursing career path.
The demand for nurse practitioners (NPs) is rapidly growing. The Bureau of Labor Statistics reports the job outlook in this profession is expected to grow by 45% from 2019 to 2029. A Master of Science in nursing (MSN) allows you to transition into a nurse practitioner role and expand your nursing career opportunities in a variety of areas, whether you're interested in family practice, psychiatric care or working in an intensive care unit.
A master's degree in nursing is a good choice if you want to pursue advanced practice roles such as becoming a nurse practitioner or certified nurse midwife — or if you'd like to transition into a nursing leadership or undergraduate teaching position.
The benefits of an MSN degree include higher pay, expanded career opportunities and opportunities for fulfilling work, and an MSN will help you on the path to achieving your goals.
Featured Online MSN Programs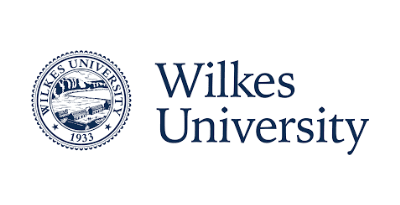 Access programs that advance your clinical skills using evidence-based practices. The program provides the required knowledge to pass board certifications, with Wilkes University nursing students consistently ranking above the national average. Concentrations include psychiatric and mental health, adult-gerontology primary care, and family medicine.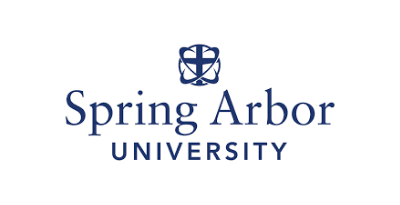 The online program is tailored to the schedules of busy nurses working full time while earning their MSN. Coursework takes as little as 15 hours a week to complete, and there are no mandatory login times. The program prepares students for licensure in a variety of areas, offering tracks for psychiatric mental health NPs, pediatric NPs, adult-gerontology NPs or family NPs.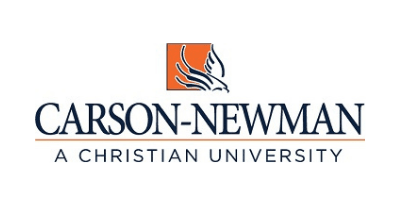 Carson-Newman's program is 100% online with the exception of clinicals, practicum or residencies, and there are no mandatory login times so you can easily balance coursework with full-time employment. The program is designed to simplify clinical placement so you can focus on acquiring the knowledge required to become a successful NP instead of managing the program logistics.
Benefits of earning an MSN degree
Investing in your nursing education and earning an MSN degree has many benefits, including career advancement, higher pay and more rewarding work. Many higher-level positions require more than a bachelor's degree, and completing an MSN degree program will open new doors. Earning this level of nursing education may allow you to do the following.
Increase your responsibilities. Nurses who earn an MSN degree and decide to become a nurse practitioner have more autonomy than registered nurses do. In many states they can work independently to assess, diagnose, prescribe and treat patients.
Excellent job outlook. The Bureau of Labor Statistics forecasts the number of advanced practice nurses to increase by 26% from 2018 to 2028. In contrast, the demand for registered nurses is expected to grow by approximately 12%.
Higher earning potential. Those with an MSN degree have the ability to earn higher wages. The average salary for nursing professionals with an MSN degree is $94,000; those with a bachelor's degree average $84,000.
Ability to fill an urgent shortage. There are shortages of both physicians and nurses in the United States. Nurses completing an MSN program who decide to become nurse practitioners have the ability to serve patients and fill that gap.
Potential for leadership opportunities. Earning an MSN degree makes it easier to qualify for managerial positions. A registered nurse often works 12-hour shifts, which can become exhausting depending on your lifestyle and circumstances. Those with an MSN degree often qualify for nursing leadership positions and may work more traditional hours.
The ability to teach. An MSN degree may qualify you for teaching options where you can play a critical role in educating the next generation of registered nurses. Professionals selecting this path may work at a college or at health care organizations to help students prepare for becoming registered nurses.
What can you do with an MSN degree?
Earning a master's degree in nursing gives you options that aren't available to those with a bachelor's degree. This includes qualifying for higher-paying and in-demand specialty roles such as becoming a certified nurse midwife or transitioning to a managerial or executive leadership role. A few opportunities include:
MSN/MBA degree option. Some programs allow you to earn your MSN and your master's in business administration at the same time. This strategically positions you for nurse management or executive and administration positions.
Nurse educator. Nurse educators typically work at colleges, universities or teaching hospitals to prepare students for a career as a registered nurse. Some positions allow you to continue practicing nursing while serving in an educator role.
Nurse practitioner. An NP can specialize in many different areas, such as women's health or pediatrics. NPs can assess, diagnose and prescribe medication in all 50 states, however, the level of autonomy varies by state.
Nursing informatics. According to the American Nurses Association, nursing informatics is defined as "the specialty that integrates nursing science with multiple information and analytical sciences to identify, define, manage and communicate data, information, knowledge and wisdom in nursing practice." This role is among the 10 highest-paying nursing professions in the United States, with hospitals being the most common employers.
Adult-gerontology nurse practitioner (AGNP). Working as an AGNP, you will manage the health care of patients ranging in age from young adults to the elderly. Managing chronic and other conditions and diseases are included for NPs serving this area. Additionally, AGNPs can specialize in either primary or acute care. Adult-gerontology acute care nurse practitioners (AG-ACNP) focus primarily on treating illnesses and nursing patients back to good health while adult-gerontology primary care nurse practitioners (AG-PCNP) put more of an emphasis on illness prevention and promoting good patient health.
Psychiatric/mental health NP. These professionals help patients cope with mental health challenges, such as mood disorders or anxiety. NPs work to evaluate patients, diagnose health issues, and create and monitor treatment plans.
Acute care nurse practitioner (ACNP). Acute care NPs administer to patients when they are sick, admitted to an acute care facility, and after trauma or surgery. These professionals typically work in acute care settings such as the ICU, trauma units or emergency rooms. ACNPs often have variety in their work. One day they might be assisting with cardiac health, and another with a trauma patient.
Clinical nurse specialist (CNS). A CNS focuses on a specific type of work, such as adult health or gerontology. This professional can also specialize in a specific setting, such as working an emergency room or critical care unit. Clinical nurse specialists help provide the diagnosis and treatment of patients.
Certified nurse midwife (CNM). A CMN attends to births, provides family planning services and primary care in the area of reproductive health. A CNM may also provide prenatal, postpartum and newborn care.
What is a typical MSN program like?
Most MSN program applicants have already earned their BSN degree. Because of this, the MSN degree will typically take about two years for a student to complete the required coursework and licensing requirements. Coursework typically includes your specific area of focus; for example, gerontology, midwifery, nurse anesthetist, neonatal care, family nurse practitioner or other area of interest.
If you have a two-year nursing degree or diploma RN, there are programs that allow you to earn your master's degree without first completing a bachelor's program. However, these RN-to-MSN bridge programs often take a little longer and are more intensive.
Regardless of which program you select, both programs will cover advanced nursing topics in depth, such as anatomy, pharmacology and pathophysiology, as well as courses in your area of specialization. Programs will also include clinical rotations with hands-on experience.
If you decide to enroll in a program that offers an online option, keep in mind that you'll still be required to complete clinical rotations and requirements. The online portion of a program is typically flexible and does not interfere with your full-time responsibilities. However, the clinical rotations may require shuffling of responsibilities in the short term — especially since many primary care and outpatient settings hold traditional business days and hours.
Degree programs can also be competitive and getting accepted can be difficult. Candidates with at least a 3.0 GPA in their BSN degree program are typically given preference.