Advance your career faster, experience greater autonomy and earn higher compensation.
A nursing career affords job security and valuable skills, but most nurses know that the profession also requires people who have a unique blend of compassion and problem-solving skills. Nurses work in the same environment as do other health care professionals, but their job requires them to go the extra mile. Nurses work tirelessly to identify the needs of their patients and keep them safe.
A registered nurse may decide to take his or her career further by becoming a nurse practitioner (NP). NPs can run their own clinical practices in some states and are being given greater autonomy across the nation. Most NPs (43%) work in family health; however, opportunities also exist in adult, pediatric, and acute care, as well as in teaching, research and administration. But what is required to become a nurse practitioner, and which degree should you pursue? Understanding your options can help you chart the best path forward.
Featured Online NP Programs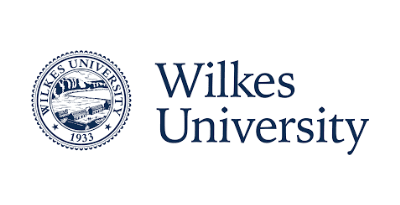 Nurse practitioner programs at Wilkes provide advanced practice nursing skills, evidence-based practice and study resources that lead to impressive passing rates and outcomes. The programs include a dedicated student advisor who helps you from enrollment to graduation.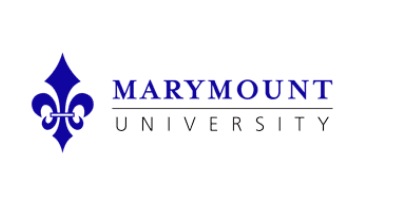 Earn your Master of Science in Nursing – Family Nurse Practitioner (MSN-FNP) degree online, and obtain the skills required to start a career as a licensed family nurse practitioner. The program is accredited and a U.S. News & World Report ranked program.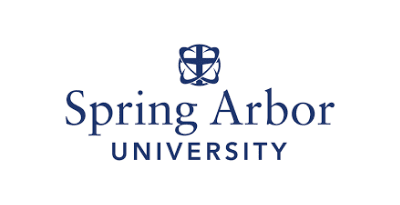 Spring Arbor's online nurse practitioner programs enable you to continue working as an RN while earning your Doctor of Nursing Practice (DNP) or your Master of Science in nursing (MSN) online. Prepare for your licensure with as little as 15 hours of coursework a week.
What makes a good nurse practitioner?
Nurse practitioners are skilled at diagnosing and treating illness through effective communication with patients, understanding their health challenges, and ordering and analyzing relevant tests. But what distinguishes a good nurse practitioner from an excellent one? Here are a few traits of successful nurse practitioners:
Empathy. Nurse practitioners with a strong sense of empathy are empowered to build stronger and more meaningful connections with patients. Research shows that roughly 20% of humans have a special awareness of others' emotions, which leads to a stronger ability to understand and connect with patients.
Enthusiasm. Enthusiastic NPs ask more questions and gain valuable insight into a patient's health challenges. It's common to get worn out due to the demanding nature of the work, so it's critical that nurse practitioners take time regularly to replenish their energy, so they don't get burnt out and lose this critical ability.
Persistence. Successful nurse practitioners are persistent in advocating for their patients. Whether it's helping a patient get preauthorization for a medicine or procedure or working on patients' rights, persistence is a key element to the success of nurse practitioners.
Critical Thinking. Nurse practitioners have a high level of health knowledge, but those who are most successful are skilled problem solvers. They understand how to identify and apply innovative methods to patient care and stay up to date with new treatments and technologies.
Integrity. Integrity is defined as a "firm adherence to a code of especially moral or artistic values" according to Merriam-Webster. Successful nurse practitioners continuously work to stand up for patients' rights and are committed to always putting the patient first.
Benefits of becoming an NP
There are a variety of benefits to becoming a nurse practitioner, including higher compensation, a wider variety of job opportunities and more autonomy. Here are a few top benefits to consider.
Job security. The U.S. population is forecasted to grow from 49.2 billion during 2016 to 98 billion by 2060. The U.S. Bureau of Labor Statistics forecasts the demand for nurse practitioners will increase by 28% from 2018 to 2028. Nurse practitioners can look forward to job stability and plenty of opportunities for advancement in the future.
Increased compensation. Nurse practitioners earn more than registered nurses. The average salary for FNPs, for example, was $110,141, with $18,750 in annual overtime payments.
Greater autonomy. The Association of American Medical Colleges forecasts that the United States will have a shortage of up to 90,400 physicians by 2025. Nurse practitioners can operate at an autonomous level in many states. In some states NPs are permitted to operate a fully autonomous practice, and this is becoming more common across the nation.
Flexibility. People need care around the clock, and those pursuing the nurse practitioner path have a variety of choices when it comes to hours worked, specialties and locations. Work a traditional 9-to-5 schedule, work night shifts or decide to work a few longer shifts each week.
Career flexibility and roles
Nurse practitioners work in a variety of settings and roles. Some NPs prefer to serve in family practice, while others prefer a different specialty, such as women's health or neonatal nursing. Becoming an NP gives you choices, including working in the following areas:
Family nurse practitioner (FNP). Almost half of NPs work in the area of family practice. NPs who work in this area primarily serve children and adults in a clinical setting and assist with preventive care. You may work in your own practice, depending on state laws and regulations, or work in collaboration with a physician.
Adult gerontology nurse practitioner (AGNP). These nurse practitioners specialize in treating patients of a variety of ages, from adolescent to the eldery, by providing either primary or acute care. Adult-gerontology acute care nurse practitioners (AG-ACNP) primarily focus on treating sick patients and nursing them back to good health while adult-gerontology primary care nurse practitioners (AG-PCNP) focus on illness prevention and advocating for a patient's overall wellness.
Acute care nurse practitioner. These NPs focus on patients who are struggling with a serious illness. They may work in the ER, ambulatory care or other short-term settings. ACNPs are employed to diagnose and treat acute medical issues and partner with other members of the health care team to assist with patient care.
Women's health nurse practitioner (WHNP). WHNPs typically work in medical practices that focus on women's health, reproductive services or family planning. They are skilled in offering health care in the areas of gynecology, obstetrics and the provision of ongoing preventive care.
Neonatal nurse practitioner (NNP). NNPs collaborate with a neonatologist in an acute or non-acute setting. If an infant is born with medical challenges, such as a genetic disorder, premature birth or other complication, NNPs work to address these health issues and provide care. NNPs typically have more in-depth training than neonatal nurses and may take a more active role in diagnosis, treatment planning and prescription writing, depending on the state of practice.
Featured Online NP Programs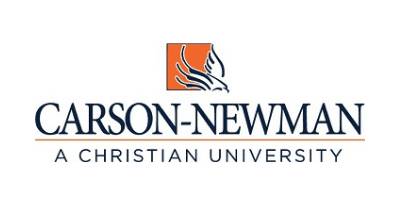 Complete your MSN-FNP in as little as 32 months with stress-free placements at clinical sites. The program is 100% online with the exception of its associated clinical and residency experience. Graduate fully prepared for national FNP certification exams.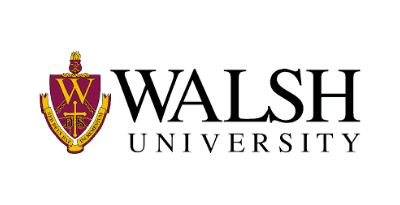 Earn your MSN-FNP through courses that are created for working professionals, with dedicated student support, affordable tuition, and clinical placement services. Continue to work full-time while you study and still graduate in only 2.5 years.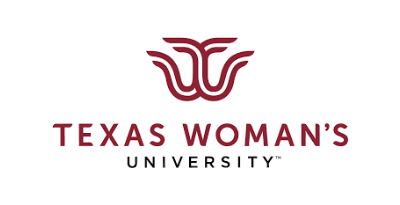 Earn your FNP degree or certificate from one of the nation's top nursing graduate programs. Benefit from clinical placement services, 1:1 student support, and expert faculty. Graduate with an MSN in less than 3 years or an FNP certificate in just over 2 years.
Nurse practitioner programs: Which degree path should you pursue in your nursing education?
Working as an NP gives you more responsibility and autonomy as well as the ability to earn higher compensation, but what degree path should you pursue to make the most of your nursing education? Prior to pursuing a master's or doctoral degree, an aspiring NP needs to hold an RN license. If you already have a Bachelor of Science in nursing (BSN), you can apply to an MSN program.
Alternatively, you can apply to an MSN program called a "bridge program" if you hold an associate degree in nursing. Most of these programs require that you have an RN license that is in good standing, and some will also require experience working as an RN.
Earning an MSN. The Master of Science in nursing gives you more depth than the ADN or BSN, and allows you to earn more. This program will prepare you to assess and treat patients, prescribe medications, order tests and potentially operate your own practice, depending on state regulations. Salary data from 2019 shows that the average salary for an MSN degree nurse was roughly $115,800 annually. Most programs take around two years to complete.
Earning a DNP. A DNP degree program involves more coursework in evidenced-based practice, leadership and quality improvement as well as a doctoral project. It also provides you with a doctoral-level education and expertise on patient care, and positions you for supervisor roles and earning a more lucrative salary. The American Association of Colleges of Nursing (AACN) has endorsed DNP degrees as the standard for nurse practitioners since 2004. This degree will position you for higher-paying positions and senior leadership positions. Many DNP programs require a full-time program commitment for three to four years.