Your Guide to the Best Online MSN Programs
Once a nurse has passed their NCLEX licensing exam and is ready to work in clinical settings, this might be where their educational journey ends. However, it's just as likely that they'll go on to earn additional advanced degrees—like a Master of Science in Nursing (or MSN).
As one of the most popular degrees in healthcare, it's no surprise that earning your MSN has a number of benefits, including higher starting salaries, increased job opportunities and more leadership roles.
But it's not always feasible for working nurses to drop everything and go back to school.
That's one major reason why more universities are offering remote options for their nursing programs. You can access the same educational curriculum and skill-building opportunities, just without having to relocate, quit your job or otherwise disrupt your life.
If you're interested in pursuing this modern educational path, read on for everything you need to know about the best online MSN programs!
What is an MSN Program?
MSN programs are designed to teach nurses the advanced skills needed for higher-ranking healthcare positions. Graduates of MSN programs often go on to pursue diverse and esteemed careers in their field, such as nurse educators, administrators and advanced practitioners.
Nurses interested in a specific area of medicine can also select a specialization to study through an MSN program. Specialization courses prepare students to work with specific populations and provide better care to these patients. MSN nurses can typically perform a wider scope of treatment on the job, such as assessing patients, prescribing medication, diagnosing medical conditions and ordering diagnostic tests.
Every MSN program is different, but most can be completed within two to four years. The difference in length lies primarily in your prior collegiate nursing education and chosen course load.
What Does an MSN Program Entail?
Most MSN programs will only accept applicants who already have their Bachelor of Science in Nursing (BSN). Some programs may offer accelerated options for graduates with an associate's degree, though this path typically takes longer to complete.
Other requirements for an MSN program may include a minimum undergraduate GPA, a valid nursing license, letters of recommendation and specific prerequisite courses.
The curriculum of MSN programs will vary between universities and specializations. Core classes often cover topics such as healthcare policies, advanced pharmacology and biostatistics. Part of choosing the right program for you involves finding specific courses and topics that not only interest you but also fit into your overarching nursing career goals.
The Best Online MSN Programs
Finding the right nursing program can take time. Fortunately, we've made your search easier by compiling a list of highly-rated universities that offer the best online MSN nursing programs. Below are six accredited programs to consider, along with their individual advantages and admission requirements.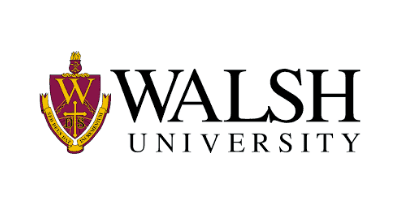 Walsh University
Walsh University in North Canton, Ohio is ranked as one of the top 50 universities in the Midwest by U.S. News. The university offers entirely remote programs for nurses looking to earn their master's degree from home. They offer affordable tuition for a private university, with each credit hour priced at $725.
All interested applicants must already have a BSN degree and a valid RN license to earn acceptance into the program. If you qualify for admission, some advantages of this program include:
Variety of specializations – Programming variety gives students more options for post-graduate employment and prepares them for the unique nursing leadership roles often available to MSN-educated nurses. At Walsh University, students can choose from four different concentrations within the MSN program:

Family Nurse Practitioner
Nurse Educator
Acute Adult Care
Psychiatric Mental Health

No GRE or GMAT requirement – Unlike many other MSN programs, Walsh University does not have a GRE, GMAT, or any other standardized testing requirement. Instead, applicants are accepted based on their undergraduate transcripts and general aptitude.
Clinical placement support – Students will receive extensive support and coaching throughout their coursework and clinical practice hours at Walsh. Clinical placement services help students fulfill their degree requirements at nearby healthcare facilities. An advisor will also provide one-on-one coaching to ensure students succeed in their courses and graduate in a timely manner.
Flexible courses – At Walsh University, working nurses can choose to take as few as one or two classes per semester. This allows RNs to more easily fit their coursework into their busy schedules, without sacrificing clinical experience or a consistent paycheck.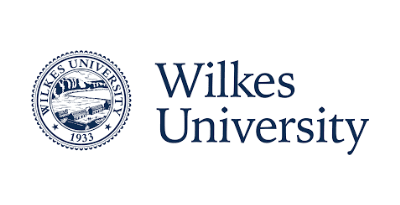 Wilkes University
Wilkes University has a variety of graduate-level nursing programs, including a general MSN degree program and advanced practice nursing specializations. Admission requirements for the program include an undergraduate nursing degree, a minimum GPA of 3.0, and one year of clinical experience.
Some advantages of this MSN program include:
RN to MSN pathway – Wilkes University is one of the few accredited MSN programs available to registered nurses with associate's, not bachelor's degrees. Students can take an accelerated BSN program immediately followed by an MSN program, which will take them a total of three years to complete. Coursework will include advanced clinical skills, evidence-based practice and core BSN curriculum.
BSN to MSN pathway – Nurses who have already earned their BSN degree can pursue a variety of concentrations through Wilke's MSN program, including Family Nurse Practitioner, Adult-Gerontology Primary Care or Psychiatric Mental Health. Courses will focus on advanced clinical practices, research skills and healthcare policies.
Affordable tuition – Wilkes University offers competitive tuition prices for a private institution. Students can expect to pay $728 per credit, and most participants complete the program within 30 months.
Student support – Students at Wilkes University receive support every step of the way when earning their MSN degree online. A clinical placement team will help you find the right clinical site to fulfill your practical degree requirements and prepare for your future in healthcare. Each student is also assigned a student success advisor, who will assist you with the enrollment process, picking the right courses and staying on track to graduate.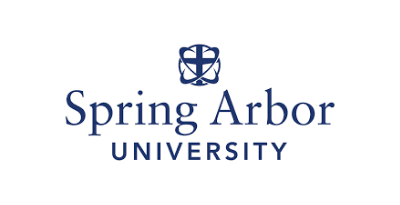 Spring Arbor University
Spring Arbor University is a private college in Spring Arbor, Michigan. Nursing students can earn their MSN degree through the university's 100% online graduate program. All interested students must have either an ADN or BSN degree and a valid nursing license.
Just a few advantages of this online MSN program include:
No GRE or GMAT requirement – Eager students don't have to delay their MSN journey. Apply and enroll sooner without the need for standardized testing. Instead, your application will be judged based on undergraduate transcripts, recommendation letters and a two-page statement describing your career goals in the nursing field.
Transferable credits – MSN students can transfer up to 60 eligible credits from their undergraduate BSN program. This allows for a faster track to graduation and may save students money on coursework they've already covered.
Flexible schedule – Spring Arbor's online MSN programs are specifically designed for working RNs. Flexible scheduling options allow students to take 15-20 hours of coursework per week while remaining employed. Courses last seven weeks, and students receive a one-week break in between sessions. There are also no mandatory login times for Spring Arbor's online classes, which gives students the freedom to learn at their own pace.
Degree options – Spring Arbor offers three types of MSN degrees: MSN-MBA (Nurse Administrator), MSN-ED (Nurse Educator) and MSN-NP (Nurse Practitioner). These options allow students to customize their degree and focus on the specific field of nursing they're truly interested in.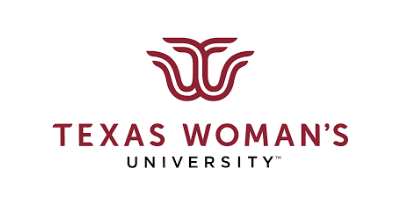 Texas Woman's University
Voted as one of the best graduate nursing schools in the nation, Texas Woman's University now offers an online MSN program with a concentration for Family Nurse Practitioners (FNPs). This program is designed for BSN-educated nurses who want to work in a primary care setting. The pay is competitive and these advanced practitioners are in high demand—a major win-win for graduating nurses.
Beyond that, here are a few of the unique advantages you'll get out of this online program:
Advanced subjects – Students gain a deep understanding of some of the most important aspects of nursing, including pharmacology, pathophysiology, treatment methods and applied research. Graduates of this MSN-FNP program come out fully prepared to join the primary care field.
Clinical hours – Of the program's 13 required courses, six of them include clinical hours. These hours ensure students get ample practice time in the field (and are arguably more exciting than textbook studying and conceptual lessons). Graduates of TWU's MSN program are more than qualified to begin working in primary care directly out of school.
Accelerated program – BSN-educated nurses can finish this program within three years. TWU offers 13-week courses, with three sessions per year, allowing students to earn a cumulative 46 credit hours by the time they graduate.
Holistic approach – Texas Woman's University maintains a well-rounded approach to nursing. These teaching methods prepare graduates to not only treat and diagnose patients, but also support and nurture their emotional, mental and spiritual wellbeing. This is particularly important as a Family Nurse Practitioner, seeing as relationship-building, trust and interpersonal skills are highly valuable in patient interactions.
FAQ About MSN Programs
It's important to have a full understanding of MSN programs before you commit to one. Below are the answers to some frequently asked questions, to help paint a full picture of what graduate nursing school is all about.
How much does an MSN degree cost?
The price of tuition for an MSN degree will depend on the type of institution you attend. Publicly funded schools have an average tuition price of $12,000, while private universities can cost upwards of $27,000 altogether.
What do MSN graduates make?
MSN graduates often go on to become Nurse Practitioners and Nurse-Midwives. These advanced practitioners earn an average salary of $115,800 per year while the average Registered Nurse makes only $73,300 per year.
Where do MSN-educated nurses work?
Beyond traditional hospital settings, MSN-educated nurses can work in a number of different environments. Many nurses with MSN degrees find employment in private practices with regular office hours, which is often preferred over the long, irregular shifts of an RN. MSN nurses can also be found working in rehabilitation facilities, nursing homes and universities.
What positions require an MSN degree?
Leadership roles within the nursing community will typically require an MSN degree. These job titles include Clinical Nurse Leader, Advanced Practice Registered Nurse, Certified Nurse Midwife and more.
What are the different MSN specializations?
Specializations make up a large portion of many MSN programs. While the nursing field has hundreds of different specializations, these are some of the most common concentrations you'll find among online MSN programs:
Nursing Administration – This specialization prepares nurses for various leadership positions within the medical field. Students who pursue a degree in nursing administration will learn practical skills such as department management, supervising, budgeting and record keeping.
Nurse Practitioner – Nurse practitioners work with specific populations to help treat unique medical needs. Depending on the type of nurse practitioner you become, you may work in either urgent or primary care. Nurse practitioners are able to assess, diagnose, medicate and advise patients on lifestyle choices.
Educator – Following graduation, some nurses return to the classroom. A specialization in nurse education will prepare graduates to train and teach incoming classes of nursing students. While many university teaching positions require a Ph.D. or Doctorate in Nursing Practice, healthcare facilities will often appoint MSN-educated nurses to lead their training programs.
Clinical nurse specialist – The title of clinical nurse specialist (CNS) covers a wide range of positions within the field. A CNS is typically an expert in a specific sector of medicine and treats a small pool of patients with a common condition. These nurses may also be involved in medical research, as they may report data to advance certain clinical studies or research efforts. 
Research nurse – Research nurses work in laboratories, hospitals, and universities. This specialization prepares nurses for clinical trials and experiments in the healthcare field.
Can I really get my MSN degree entirely online?
For the most part, yes. Many MSN programs offer entirely remote coursework, but they also include mandatory clinical hours. By definition, these require your presence in a healthcare facility. However, certain programs offer virtual alternatives, and perhaps more will in the future as we embrace the possibilities available through technology.
Find The Right Nursing Program
Selecting an online nursing program can seem daunting. That's why it's important to partner with an accredited university that offers a highly rated program. Begin the journey as soon as possible by enrolling in an online MSN program today!
Sources:
Walsh University. Online FNP Program. https://online.walsh.edu/programs/online-msn-fnp
Wilkes University. RN to MSN Online. https://onlinenursingdegrees.wilkes.edu/programs/rn-msn-online/?schoolsrc=44145 
Wilkes University. Graduate Nursing Programs. https://www.wilkes.edu/academics/graduate-programs/masters-programs/nursing/nursing-ms/index.aspx 
Spring Arbor University. Masters of Science in Nursing.  https://online.arbor.edu/programs/master-of-science-in-nursing 
Texas Woman's University. Online Family Nurse Practitioner Program. https://onlinenursing.twu.edu/programs/online-ms-fnp 
Southern Cross University. Master of Mental Health Nursing. https://online.scu.edu.au/master-of-mental-health-nursing/#paragraph-22881 
All Nursing Schools. Earning a Master's of Nursing Degree. https://www.allnursingschools.com/msn/ 
U.S. Bureau of Labor Statistics. Nurse Anesthetists, Nurse Midwives, and Nurse Practitioners. https://www.bls.gov/ooh/healthcare/nurse-anesthetists-nurse-midwives-and-nurse-practitioners.htm
U.S. Bureau of Labor Statistics. Registered Nurses. https://www.bls.gov/ooh/healthcare/registered-nurses.htm