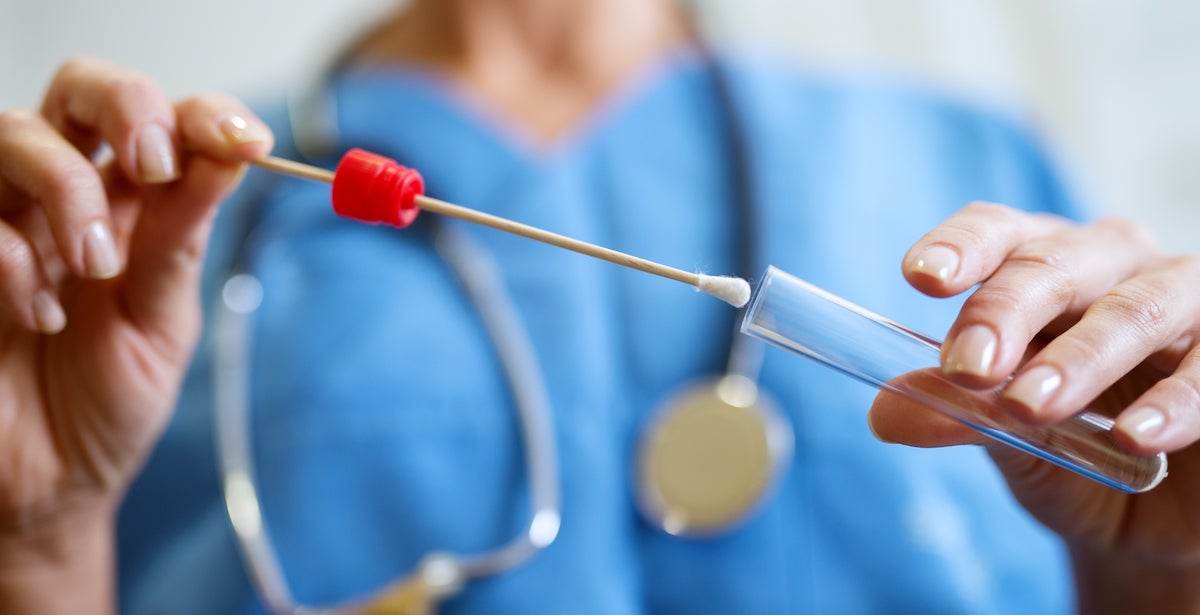 Careers in Nursing: What Is a Forensic Nurse?
Nurses work tirelessly to provide comprehensive healthcare services to those who are suffering from illness or accidental injury. Sometimes, these injuries can even be the result of criminal violence or physical and psychological abuse. In these cases, patients not only need physical treatment, but also emotional support and justice.
This is where forensic nurses choose to focus their efforts.
So, what is a forensic nurse?
In this guide, we'll break down everything you need to know about forensic nursing, including what it entails, as well as the specific skills and nursing program it requires. With a thorough understanding of a career in forensic nursing, you can determine if it's the right choice for you.
What Does a Forensic Nurse Do?
Forensic nurses work specifically with victims of violence, including sexual assault, abuse, neglect, and trauma. But their job encompasses more than treating physical wounds. By working to identify perpetrators in court based on medical evidence, forensic nurses bridge the gap between medicine and law. Forensic nurses are also trained to provide physical and mental aid for victims, as well as helping these individuals find safe housing and support services.
In addition to examining patients for evidence of trauma and referring to them to the next stage of treatment, a forensic nurse will regularly:
Provide emotional support to victims and their families

Collect physical evidence and maintain chain of custody based on legal standards

Consult with police officers, criminal investigators, and other legal authorities

Provide expert testimony in court based on medical evidence

Investigate cause of death (if working within a coroner's or medical examiner's office)
Forensic nurses are faced with a variety of violent crimes, each presenting its own short-term and long-term physical and emotional health effects. Because of this, forensic nurses can specialize in a number of different fields, including:
Domestic violence

Child abuse and neglect

Elder abuse and mistreatment

Death investigation

Natural disaster relief
Some forensic nurses also go on to earn Sexual Assault Nurse Examiner (SANE) certificates, in order to specialize in this specific population.
Depending on the field they want to focus on, a forensic nurse can find employment within hospitals (including psychiatric hospitals), community anti-violence programs, correctional facilities, medical examiner's offices, and coroner's offices.
What Is the Average Salary of a Forensic Nurse?
On average, forensic nurses net $73,985 a year, earning approximately $30 an hour—slightly less than the average $77,730 per year salary of a registered nurse.
The salary of a forensic nurse can vary based on where employment is found. For instance, forensic nurses in California earn an average salary of $106,950 a year. Other top paying states include Hawaii, Oregon, Massachusetts, and the District of Columbia.
Those who receive an advanced nursing degree can also expect to earn a higher salary.
What Is the Job Outlook for Forensic Nurses?
Despite being relatively new (the International Association of Forensic Nurses officially formed in 1992), forensic nursing is one of the fastest-growing fields within the healthcare industry.
In fact, forensic nursing employment is expected to grow by a rate of twelve percent through 2028—higher than the average job growth rate of five to eight percent.
Aside from the increased recognition of the need for this type of specialized nursing, the growth of this field may be due in part to the popularity of investigative TV programs, such as CSI and Law and Order.
What Education Do You Need to be a Forensic Nurse?
A career as a forensic nurse requires more than an interest in nursing and criminal justice. For a truly successful and impactful career, forensic nurses must also be:
Detail-oriented, especially when it comes to collecting and presenting evidence

Organized

Communicative

Analytical

Compassionate

Able to process trauma
If you possess these skills and are interested in a career as a forensic nurse, you must receive the proper education and training.
Start by earning your Bachelor's Degree in Nursing. This can take anywhere between three to four years to complete. After receiving your degree, you can then take the NCLEX-RN—a national licensing exam that evaluates nursing graduates on their foundational knowledge of the job. Once you've passed the NCLEX-RN, you can apply for licensure in your state and begin working as an RN.
A nursing job will help you gain practical, real world experience in the healthcare industry. In fact, many forensic nursing employers will only hire applicants with previous clinical nursing experience, making this a vital step in your forensic nursing journey.
After at least two years of experience in a relevant nursing field, you can consider applying to an advanced degree program. Earning your master's or doctorate degree specialising in forensic nursing will not only increase your employment opportunities, but also your earning potential.
Ensure a Successful Career in Forensic Nursing
As a forensic nurse, you can do more than treat your patients' physical injuries. With the proper skills, education, and training, you can also help provide social and emotional supports needed for healing, help them find the justice they deserve, and work to reduce violence in your community.
Unlock your potential today by earning your postgraduate degree from a world-leading university. Through a certified distance nursing program, you don't even need to take time off work or leave the comfort of your home.
Get started today!
---
Sources:
Nurse.org. 6 Steps to Becoming a Forensic Nurse | Salary & Programs. https://nurse.org/resources/forensic-nurse/
International Association of Forensic Nurses. What is Forensic Nursing? https://www.forensicnurses.org/page/AboutUS
NurseJournal. Forensic Nurse Career Overview. https://nursejournal.org/careers/forensic-nurse/
The Balance Careers. Things to Know About Job Outlook. https://www.thebalancecareers.com/job-outlook-525656#:~:text=Grow%20much%20faster%20than%20average,between%202%25%20and%204%25)