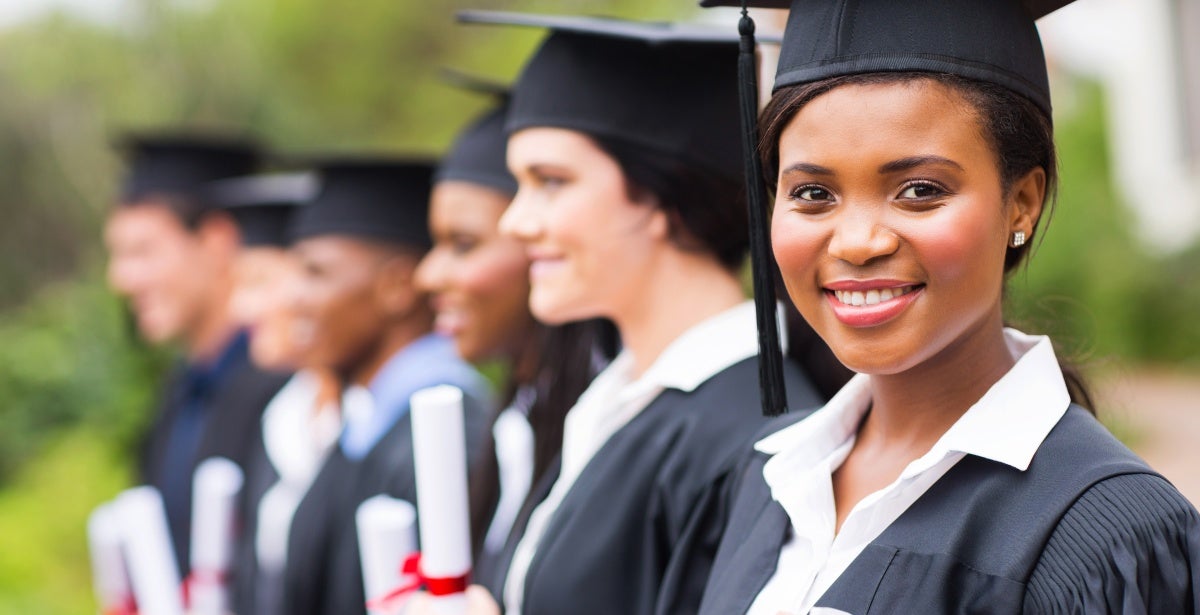 What Can You Do with a Master's Degree in Nursing?
Nursing is a career that's rich with growth opportunities. While completing nursing school and passing the NCLEX-RN are wonderful accomplishments, some nurses choose to continue their education beyond this point. Once you've earned the title of registered nurse (RN), you have plenty of options to advance your career through education.
One of the most popular choices nurses make? Earning their master's degree.
If you've already begun working as an RN, you may be wondering: what can you do with a master's in nursing? Completing a master's degree program can open up a variety of doors in the healthcare field, including leadership roles and specializations. If you're interested in advancing your nursing career, read on.
What is a Master's Degree in Nursing?
There are three common paths nurses take to obtain a master's degree in nursing:
RN to MSN – If you're already a registered nurse, you can enroll in an RN to MSN program. Completion of this graduate nursing program will typically take two years and require certain prerequisites and a minimum GPA from nursing school. An RN to MSN nursing speciality program will usually involve a certain number of clinical hours, as well.

BSN to MSN – For nurses who have already earned their Bachelor's of Science in Nursing, the path to completing a master's degree may be a bit shorter. BSN to MSN programs will typically take 1-2 years, with a lower number of credits than someone who enters a masters program without their BSN. This is another path that frequently focuses on specializations such as leadership, administration, education or nurse practitioner specialities.

Non-Nursing Bachelors to MSN – Some graduates from non-nursing bachelor's programs choose to seek a master's degree program in nursing to enter the profession of nursing. This is often the case for college graduates who decide to change their career trajectory. What sets this path apart is that non-nursing graduates will need to take more credits and complete the NCLEX-RN after earning their degree—but these programs can also be completed within two years.
After you've chosen the type of MSN program you want to pursue, you can begin taking classes either in-person or online. Beyond the type of MSN program you choose, it's also important to consider any nursing job or specialization(s) you may be interested in.
Specializations in Nursing
One of the main reasons many nurses choose to earn an MSN degree is to pursue a specialization. The nursing field has a long list of specializations, but some of the most popular choices include:
Neonatal Nurse Practitioner – Nurse practitioners (NPs) who choose to pursue their master's degree with a specialization in neonatal care will typically need their RN license and a minimum of two years clinical experience. NPs in neonatology also need to be certified separately when training, in order to perform advanced care techniques—such as diagnosing patients and creating care plans. Common environments where neonatal nurses work include the NICU and the labor and delivery unit. The average salary for a neonatal nurse practitioner with a master's degree is $101,155 per year.

Certified Nurse Midwife – Working as a midwife is very different from the average RN job. In order to pursue a master's degree in midwifery, applicants must obtain a bachelor's degree and complete at least one year of clinical experience. Certified nurse midwives work autonomously to manage the care of a woman and her family through stages of pregnancy including delivery and postpartum care. Their role often includes time in the outpatient setting as well as time delivering babies in the inpatient or birth center settings. The average salary for a midwife with a master's degree is $105,030. If these responsibilities and salary pique your interest, exploring online ABSN programs is a great way to get started. 

Psychiatric Nurse Practitioner – Nurses with a master's degree as an advanced practice nurse with a speciality in psychiatric-mental health are responsible for diagnosing, managing treatment plans including pharmacotherapies, and counseling patients. Upon completion of the program the individual will need to pass a national certification exam in the psychiatric-mental health speciality in order to be licensed as an APRN. The average salary for a Psychiatric Nurse Practitioner is $106,787.

Gerontology – Gerontology focuses on improving the mental, physical, and social health of aging patients. A large number of MSN educated nurses specialize in acute and primary care in gerontology, and later pursue careers in the vast field of adult care. NPs who earn a specialization in this field may find themselves conducting physicals, creating treatment plans for aging patients, and even performing life saving, emergency care. The average salary for a Gerontology nurse is $114,000.
The specializations listed above are just a few of the most popular (and well paid) paths that MSN students choose to pursue. Of course, the nursing field offers specializations and certifications in many other categories that have varying educational preparation and work experience requirements. Speciality areas include:
Oncology
Women's Health
Pediatrics
Geriatrics
Family care
Orthopedics
Administration
Your specialization—if you choose to seek one out—is a personal choice that should be based on the field of nursing that interests you most. After you've decided on the type of healthcare you wish to practice, you can focus on the ample job opportunities that an MSN educated nurse is offered.
Leadership and Growth Opportunities for Nurses with Master's Degrees
While you'll typically find RNs on the floor of a hospital or other healthcare facility, nurses with master's degrees have a bit more flexibility when it comes to employment. If you're looking to grow within the nursing field, work in a leadership position, or pursue an external field (like research or education) then a master's degree in nursing is the way to go.
Here are some of the top positions nurses with master's degrees can be hired for:
Nurse Practitioner – As mentioned above, MSN curriculums often include specialty training to prepare individuals to meet the competencies of the nurse practitioner role. There are several differences between an RN and a nurse practitioner, but the main one is this: nurse practitioners are able to make medical diagnoses and prescribe the plan of care including pharmacotherapies. A nurse practitioner will also earn a higher salary than most registered nurses, and may work in outpatient settings more commonly than a RN.

Nurse Manager – Working as a nursing manager, or director, will put you in charge of the other nurses in your unit. This is an ideal position for nurses with leadership and communication skills. If you're wondering what can you do with a masters in nursing administration, this is a role that typically requires a master's degree. In addition to supervising other nurses, a nurse manager is also responsible for managing teams, ensuring compliance with standards and safety protocols, completing quality assurance , budgeting, and creating work schedules.

Nursing Education – Some nurses choose to take their master's degree back to the classroom. A nurse educator may work at a university, or within a health system to train nurses on the most up-to-date skills, procedure and protocols. Many nurse educators are put in charge of implementing new techniques among their team, as well.

Clinical Research Nurse – For nurses who are interested in the advancement of medicine, working in a research position is a great way to break into this field. Research nurses work in hospitals, in-field locations, and laboratories to aid in the implementation of clinical trials. These trials test the effectiveness of medications, treatments, and other aspects of healthcare.
These are just a fraction of the positions available to nurses with a master's degree. From expanded opportunities to higher salaries, earning your MSN comes with a wide variety of benefits for those interested in the healthcare field.
Is Earning an MSN Worth It?
Earning an MSN allows nurses to advance their careers and hone in on their passions within the healthcare world field. Whether you're looking to pick up a specialization, or increase your chances of working in a leadership role, getting your master's degree in nursing is an opportunity all healthcare workers should consider.
Begin Your Master's in Nursing Journey Online
Online nursing courses have made it easier than ever for current and future nurses to achieve their education goals. Many accelerated BSN and specialization programs are entirely online, and most can be completed within a single year.
Consider online MSN programs today to take the next step in your career!
Sources:
Nurse Journal. Top 10 MSN Degree Specialties. https://nursejournal.org/degrees/msn/msn-degree-specialities-for-the-future/
Nurse Journal. 8 Top Masters in Nursing Degree Specializations. https://nursejournal.org/degrees/msn/popular-msn-degree-specializations/
Geron.org. What is Gerontology? https://www.geron.org/about-us/purposes-and-mission/what-is-gerontology
MSN EDU. MSN Salaries. https://www.msnedu.org/msn-salaries/
USA Today. Nurse Practitioner vs Registered Nurse. https://www.usatoday.com/story/money/careers/healthcare-careers/2018/03/31/nurse-practitioner-vs-registered-nurse-whats-the-difference/33151685/