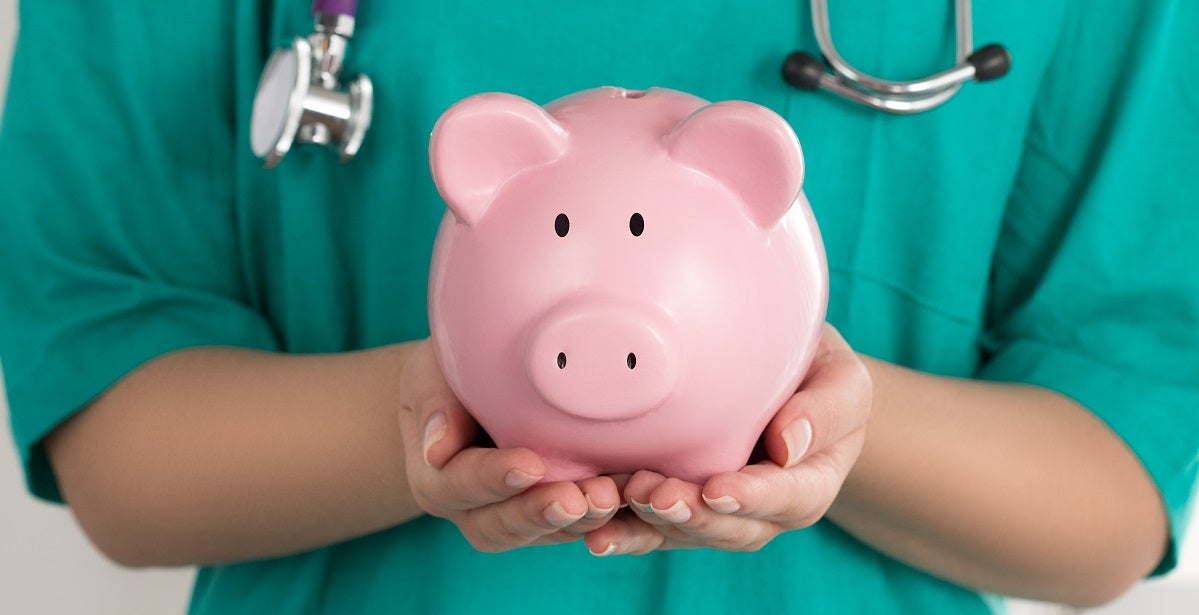 The 3 Top MSN Degree Specialties
Nursing is one of the most diverse professions in the modern world. Since healthcare is such a vast and complex field, it's no surprise that many professionals in this industry hone their skills by developing a specialty.
Studying a nursing specialty comes with a variety of benefits. Broken down by department, population, or type of treatment, specialties may not only make your job more interesting, but can also lead to higher salaries, more autonomy, and allow you to treat patients with a wider scope of care.
Of course, specialties aren't earned without putting in the work.
To maintain a nursing specialty, you'll need to complete the education, certification, and training requirements set forth by the healthcare industry. The most common types of nursing specialties involve earning a Master's Degree in Nursing within a specific sphere of care.
Read more: How to Change Your Nursing Specialty
If you want to learn more about this exciting career path, read on.
What is an MSN Degree?
Before we can dive into these MSN specialties, it's important to understand what this degree actually means. A Master's in Nursing degree—also known as an MSN—is the first step in graduate-level nursing education. While an MSN is not needed to work as a registered nurse (RN), it is required for many other aspects of nursing.
Some of the most common jobs that require an MSN degree include:
Nurse practitioner (NP)

Advanced practice registered nurse (APRN)

Certified nurse midwife (CNM)

Nurse administrator

Clinical nurse specialist (CNS)

Clinical nurse leader

Nurse educator

Nurse researcher1
This list is just the tip of the iceberg when it comes to the possibilities for an MSN-educated nurse. The reason an MSN degree is required for so many nursing positions is because of the advanced knowledge and clinical skills students gain when pursuing a master's degree.
An MSN program can typically be completed within two years, although some part-time programs may take up to four years. Students will typically enter an MSN program with a bachelor's degree and a few years of clinical experience under their belt. From there, you'll begin to learn some of the more complex elements of nursing, such as:2
Advanced physiology and pathophysiology

Leadership or management in nursing

Health care policies and ethics

Pharmacology

Advanced physical assessment

Nursing specialties
As you can see, MSN-educated nurses tend to graduate with a deeper understanding of the healthcare industry as a whole. This is why MSN nurses are often placed in higher-level positions, and with nurse practitioner licensure given the opportunity to treat patients autonomously (depending on the state in which they are practicing).
While these elements are fairly common throughout most MSN programs, there are certain specialties that you'll want to consider before finalizing your degree. These specialties can help nurses advance their careers within a specific field, and help tailor the job to their specific interests.
With this in mind, let's take a look at some of the best MSN specialties currently available.
#1 Family Nurse Practitioner
Nurse practitioners are a common position held by MSN nurses, but not all NP positions are the same. Family nurse practitioners, in particular, provide primary care throughout a patient's lifespan—from childhood to adulthood. As the name suggests, FNPs typically treat entire families, thus creating a strong bond with their patients.
Here's what you need to know about this rewarding and essential nursing position:
Salary and job outlook – The average FNP salary in the United States is $94,232—well above the national RN average of $75,330. FNPs are also in high demand, with an above-average growth trend of 26% between 2018 and 2028.3

Certification and Licensure – Beyond earning an MSN degree, prospective FNPs must also seek certification through one of two credentialing boards: The American Nurses Credentialing Center (ANCC) or the American Academy of Nurse Practitioners (AANP).3 These two certification exams will test graduates on their knowledge of common FNP practices, such as diagnosing illness, prescribing medication, and treating the human body throughout the lifespan. After passing the certification exams, the individual needs to apply for licensure as an advanced practice registered nurse/nurse practitioner in the state in which they will practice (as well as maintain their RN licensure in the state).

Autonomy – In many states, family nurse practitioners are able to provide primary care to their patients independently. The laws regarding FNP care will vary based on your location, but generally, this position allows for greater autonomy than the traditional RN role. In fact, many FNPs treat patients from the comfort of their own private practices.
The bottom line: Family nurse practitioner is a great MSN specialty for those who want to provide primary care to patients throughout their lifespan. This specialty allows for lasting relationships with patients, variety amongst patients, and provides a low-stress work environment. An MSN-FNP nursing program will focus on human development, pharmacology, diagnostic reasoning, and leadership in nursing—among other important topics needed for primary patient care.
#2 Certified Nurse Midwife
If you're interested in the realm of labor and delivery, working as a certified nurse midwife may be the perfect path for you. CNMs provide a wide scope of care for pregnant and postpartum patients, and this rewarding specialty is one of the most interesting positions an MSN-educated nurse can pursue.
Here's what you need to know about this unique MSN specialty:
Salary and job outlook – As a certified nurse midwife, you can expect to earn a particularly high salary. The average CNM in the U.S. makes approximately $105,030 per year. For CNMs in higher paying states, this number can rise even more. Some of the best paying areas for certified nurse midwives include:

California: $154,500 per year.

Minnesota: $121,980 per year.

New York: $120,380 per year.

Mississippi: $119,640 per year.4
The BLS also predicts a promising outlook for this position, with a growth rate of 45% throughout 2028.5
Certification and Licensure – Alongside an MSN degree, CNMs must also become certified in their specialty. This certification can be obtained by passing a credentialing exam through the American Midwifery Certification Board. Once obtained, this certification can be used to obtain licensure in all 50 states.6

Autonomy – A CNM's scope of care goes beyond that of a labor and delivery nurse. Instead of assisting with birth, CNMs actually treat patients throughout the span of their pregnancy. Everything from check ups to prescribing medication—and even delivering the babies themselves—can be performed by a certified nurse midwife. Certified nurse midwives are an advanced practice nurse in that they can also provide primary care, prescribe medications, and diagnose women most commonly in the childbearing age group.6
The bottom line – Becoming a CNM is a great option for MSN nurses who enjoy working with pregnant patients and newborns. This position incorporates a much wider scope of care than that of a labor and delivery RN, particularly because CNMs treat their patients for a much longer period of time. An MSN program that specializes in CNM will focus on the birthing process, pregnancy-related health issues, and leadership skills within the healthcare industry.
#3 Clinical Nurse Specialist
If you're particularly passionate about working in a certain area of healthcare, becoming a clinical nurse specialist (CNS) could be a great career option. A CNS is a type of APRN who has received advanced training and certification within a specialized area of focus. Areas of specialty cover a wide range, but may concentrate on a certain patient population, a medical subspecialty, or a specific type of care.9
Here's what you need to know about becoming a CNS:
Salary and job outlook – With an average annual salary of $91,680, a career as a CNS offers you opportunities to earn well above the national RN average.3 There's also plenty of demand for CNSs in the field of nursing. The BLS evaluates job outlook for CNS in the same category as APRNs, and the category as a whole is expected to grow 45% by 2029.

Certification and Licensure – To become a CNS, you must first earn an MSN, typically one with a special focus on becoming a CNS. You will then need to obtain certification from one of the approved certifying bodies, such as the AACN or the ANCC. The type of certification you earn depends on your chosen specialty, but most CNS certifications are defined by population. These may include:

Neonatal

Pediatrics

Adult/Gerontology
You will need to renew your CNS certification every few years depending on the requirements of your certifying organization.
Autonomy – The daily responsibilities of a CNS will vary depending on their specialization. However, a CNS typically divides their time between working directly with patients and working with other nurses to improve the quality of patient care within their area of specialty. As a CNS, you'll therefore have opportunities to both collaborate and work independently.
The bottom line – If you'd find fulfillment in both working behind the scenes and providing direct patient care, becoming a clinical nurse specialist could give you the best of both worlds. Some CNSs also go on to fill supervisory roles and consult other nurses on their area of specialty. Ultimately, becoming a CNS is an excellent career choice for those who want to improve patient outcomes related to a certain population, medical condition, or type of care.
Join the Vast World of MSN Specialties
The world of MSN specialties is vast and diverse. In addition to these popular positions, MSN-educated nurses can also pursue careers in administration, management, research, education, and more. MSN nurse practitioners also work with a variety of populations, including psychiatric patients, neonatal patients, and adult-gerontology patients (both acute and primary).
While FNPs, CNMs, and are some of the most popular and well-paid MSN specialties, it's important to understand that the possibilities for an MSN nurse stretch far beyond these positions. Earning your MSN degree is a great way to increase job opportunities, earn more money, and gain valuable skills needed to provide exceptional patient care. By pursuing an MSN degree online, students can even continue working in the nursing field while advancing their education.
Start the path to your ideal career, and earn a nursing specialty through an online MSN program today.
---
Sources:
Nurse. Highest Paying Jobs for MSN Nurses. https://nurse.org/education/highest-paying-msn-jobs-for-nurses/
All Nursing Schools. Master of Science in Nursing. https://www.allnursingschools.com/msn/
Nurse Journal. Top 10 MSN Degree Specialties. https://nursejournal.org/degrees/msn/msn-degree-specialities-for-the-future/
Money.USNews. Nurse Midwife Salary. https://money.usnews.com/careers/best-jobs/nurse-midwife/salary
BLS. Nurse Midwives. https://www.bls.gov/ooh/healthcare/nurse-anesthetists-nurse-midwives-and-nurse-practitioners.htm
Nurse. 4 Steps to Becoming a Certified Nurse Midwife. https://nurse.org/resources/certified-nurse-midwife/
Nursing License Map. Pathways to Become Certified Registered Nurse Anesthetist (CRNA).
https://nursinglicensemap.com/advanced-practice-nursing/certified-registered-nurse-anesthetist-crna/#NBCRNA
Nurse. How to Become a Clinical Nurse Specialist. https://nurse.org/resources/clinical-nurse-specialist/#what-does-a-clinical-nurse-specialist-do