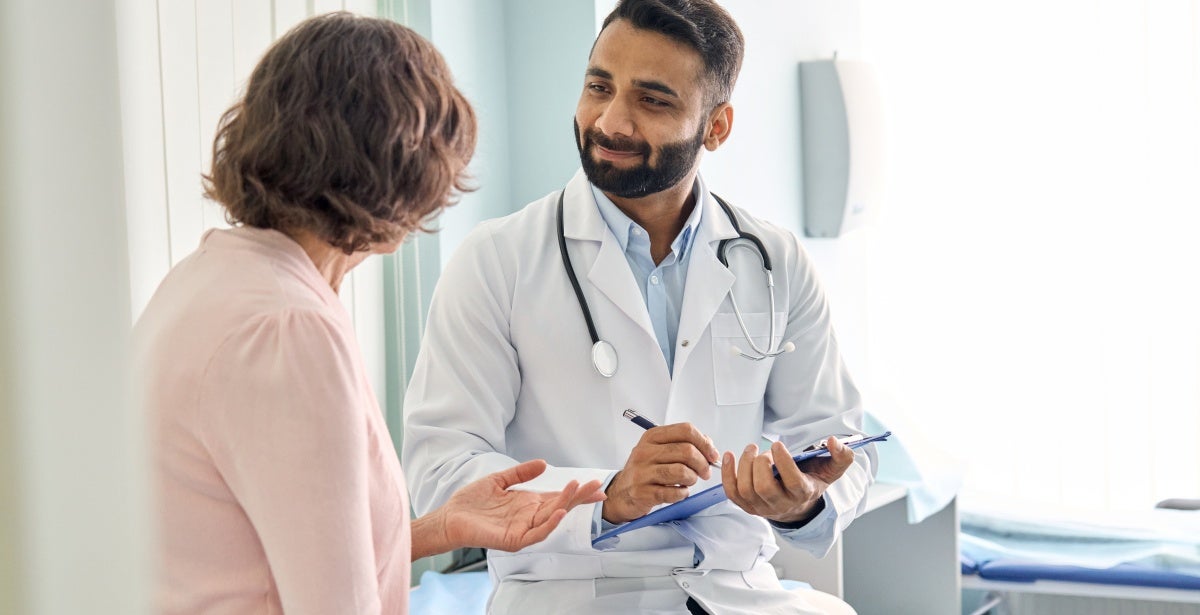 Nurse Practitioner Salary in Ohio
Many professionals do not stop learning and developing when they complete their undergraduate studies, and nurses are no different. For nurses who aspire to achieve an advanced degree, greater practical autonomy and higher salary, the nurse practitioner (NP) role checks all the boxes. In this blog, we'll explore how much a nurse practitioner makes in Ohio and the job outlook for nurse practitioners.
In the state of Ohio, nurse practitioners earn an average annual salary of $105,630. This can vary depending on the location within the state. In Cincinnati, for example, the average wage is slightly less than the state overall at $100,020.
Pay can also fluctuate depending on practice setting. According to data from the Bureau of Labor Statistics (BLS), the practice settings where nurses get paid most are as follows (from highest to lowest):
Hospitals
Outpatient care centers
Physicians' offices
Offices of other health practitioners
Educational services
Is NP salary growing compared to other professions?
While it is difficult to project how national and local nurse practitioner salaries will change in the future, there are some ways that NPs can manage their own salary growth. According to NurseJournal, there are four primary ways to increase how much you get paid as an NP:
Gain experience
Move practice settings
Earn certifications
Pursue higher education
Data from the Clinical Advisor Salary Survey show that over a 20-year career, NPs can grow their salary by about 18% just by gaining work experience. As noted above, an NP working in a physician's office may find greater salary opportunities by working in a hospital.
How does salary differ for NP specialties?
NPs may choose to specialize in a certain type of care, such as primary or critical care, and those specialties can also impact their pay. For example, NPs may become certified as nurse anesthetists, who earn an average salary of more than $189,000. Earning new certifications often goes hand in hand with higher education, as many certifications require a graduate degree. Graduate degrees, such as a master's of science in nursing (MSN), are the foundation of many advanced practice roles. A Master of Science in Nursing - Family Nurse Practitioner degree (MSN-FNP) allows an NP to specialize as a Family Nurse Practitioner (FNP).
Location, demand, practice authority and specialty all influence what an NP will get paid. While family nurse practitioners may make less than adult gerontology nurse practitioners (AGNPs) on average, there may be a higher demand for FNPs in rural and underserved areas. This high demand is among the many benefits of being a family nurse practitioner .
How does NP salary compare to RN or LPN salaries?
With an average salary of $105,630, nurse practitioners in Ohio get paid approximately 51% more than the average Ohio RN salary of $69,750. The gap is even wider for LPNs, whose salary NPs exceed by about 126% ($46,590).
What is the practice environment for NPs in Ohio?
Nurse Practitioners enjoy different levels of practice authority depending on where they practice. The state of Ohio is a reduced practice state as defined by the American Association of Nurse Practitioners.
According to Ohio law, "An NP is authorized to practice in collaboration with one or more physicians and may provide preventive and primary care services, services for acute illnesses, and evaluate and promote patient wellness within the nurse's nursing specialty. [...] An NP may prescribe drugs and Schedule III-V controlled substances in collaboration with a physician. [...] An NP may provide preventive and primary care services, provide services for acute illnesses, and evaluate and promote patient wellness within the nurse's nursing specialty, consistent with the nurse's education and certification, and in accordance with rules adopted by the State Board of Nursing."
How common are NPs in Ohio compared to national rates?
There were nearly 9,500 NPs in Ohio in May 2020. According to the BLS, employment of NPs in Ohio is above the national average. And in Cincinnati, NPs are even more common.
Is the demand for NPs expected to increase in Ohio?
Demand for NPs, like almost all healthcare professions, is high now and is expected to increase as talent shortages plague the industry. Nationally, NP jobs are expected to grow 45% from 2020 to 2030, which far exceeds the national average growth for all professions. NPs are poised to fill gaps in primary care as well, which are widening as fewer physicians go into family medicine.
Ready to Become an NP in Ohio?
With an online MSN-FNP degree program, becoming an NP has never been more flexible. This uniquely designed program allows working nurses to pursue their education without pausing employment. Online courses and assistance finding a local clinical placement remove any relocation barriers. As a pioneer in nursing education with a nearly-90-year history of preparing nurses to meet the toughest healthcare challenges, Spaulding grads have passed their boards at a rate of 96% or higher for decades.
If you are interested in boosting your salary from RN or LPN levels up to what you can make as a nurse practitioner, we can help you reach that goal.