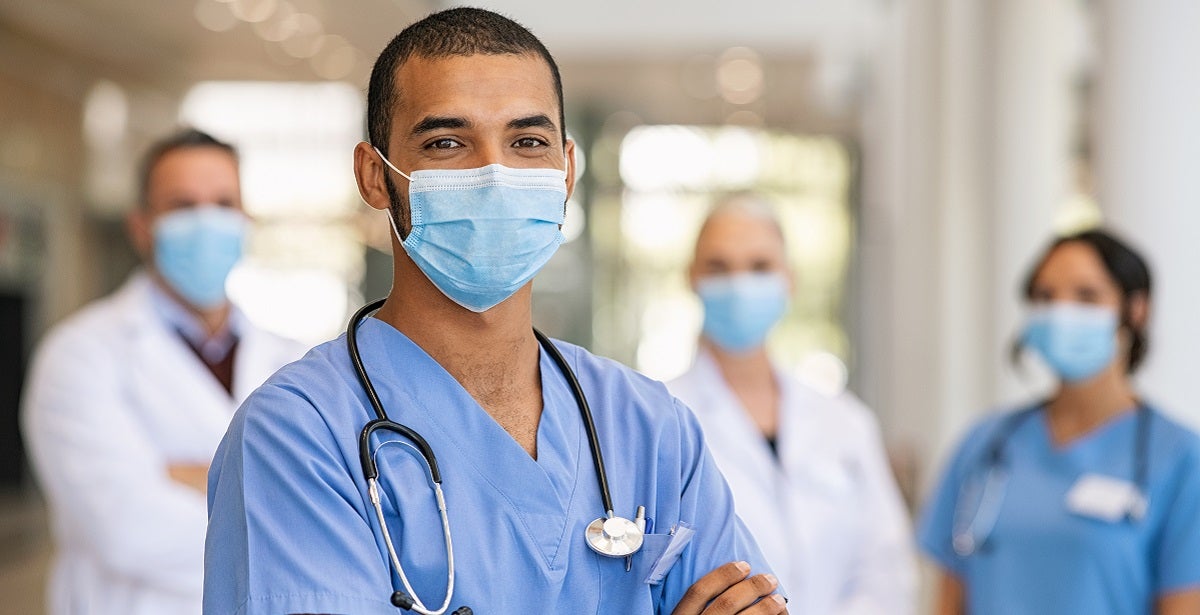 How to Change Your Nursing Specialty
Nursing is a lucrative and rewarding career. It also offers flexibility and opportunities to change paths within it—even when you've already specialized in a specific type of healthcare. To that end, here's everything you need to know about how to change nursing specialties:
How it's possible to change specialties

The steps required to change your nursing specialty

How difficult it is to change specialties in nursing

What the most challenging nursing specialties are and why

What to consider when getting multiple specialties
Can You Switch Specialties in Nursing?
Any nurse who feels that changing their specialty would help them in their career should feel empowered to do so. It's absolutely possible to do, and nurses do it all the time.
Many nurses get a taste of how many different specialties there are to choose from through the practice of "floating," or covering for absences or shortages in a different department of their hospital or another institution nearby.
Switching specialties long term is not the same as floating, which is generally temporary. It's a more rigorous process that prepares a registered nurse for a new set of daily responsibilities. It also often requires new skill sets and training and in some cases, advancing education with another type of nursing degree.
Tips for Changing Nursing Specialties
While changing nursing specialties is possible, the next question is whether or not you should walk this new career path. This is ultimately a personal decision, but here are some essential tips to consider:1
Evaluate your current position, including job satisfaction and compensation level

Research other potential specialties to see how they compare to your current one

Determine if the speciality requires additional education, certifications or licensures

Network and build connections in target fields to learn valuable insights about them

Compile hands-on experience in your target fields, when possible, through shadowing

Identify the on-the-job training or orientation needed to transition to the new speciality

Seek a nurse mentor in the new discipline

Look into furthering your education in nursing, including pursuing an MSN or DNP degree
Once you've done this preliminary work, you'll feel more confident in your decision to change (or not change) specialties.
How Hard is it to Change Nursing Specialties?
Switching paths in any career is bound to come with certain difficulties.
Nurses, however, boast a high degree of technical training and flexibility regardless of what specialty they have chosen. This can make the work of transitioning into a new specialty relatively straightforward, if not "easy" in some cases.
Nurses looking to change specialties often do so early on in their career, before they've established a long career in one field. However, even nurses with longer histories in their current roles may find the transition to other specialties an exciting opportunity, one that allows them to expand their skill set.
What is the Hardest Nursing Specialty?
While there's no such thing as an easy or challenge-free specialty in nursing, there are certain specialties that are known to be more complex and challenging (whether physically or emotionally) than others.
One way to gauge the degree of difficulty is the nurse turnover rate:2
Behavioral health nursing – Due to the difficult work conditions and higher possibility of physical or emotional injury in behavior health nursing, this specialty has a 26.5% turnover rate.

Emergency room nursing – The fast-paced, varied responsibilities of working in the ER make for stressful environments and a 21.1% turnover rate.

Medical-surgical nursing – Heavy caseloads and turnaround often result in nurse burnout and a 20.4% turnover rate.
While working in these fields might be especially challenging, they are lucrative and rewarding paths for any nurse with the appropriate skill sets.
Can a Nurse Have More than One Specialty?
In most cases, nurses transitioning from one specialty to another will become dual-qualified by default. 3As long as an experienced nurse maintains qualifications and certifications in a given specialty, they can work in that role. What this means is that a nurse can maintain multiple specialties at once. Whether they choose to, however, will depend on how much job flexibility they want.
Most often, a nurse will have dual (or triple) specialties earlier on in the transitional period: their existing qualifications, along with any others they may need for their new specialty.
After they successfully transition into the new role, though, nurses may choose not to maintain any of the certifications that had been required for their old specialty.
Find the Ultimate Nursing Specialty for You
To recap, it's absolutely possible for nurses to change specialties. Doing so often leads to rewarding careers and increased nursing job opportunities. If you're considering changing specialties, there's a world of unique roles in the nursing field at your fingertips.
All you need to get started is the right nursing education path. Identify the education requirements of your new chosen nursing specialty and decide whether an online MSN program or DNP program is right for you.
---
Sources: