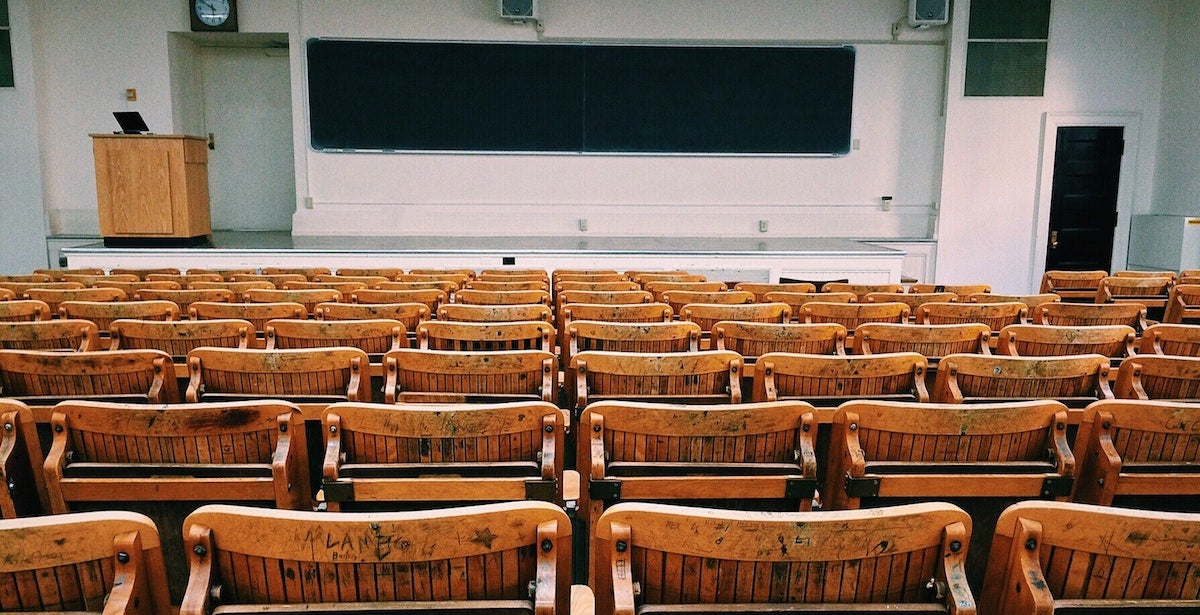 How to Become a Nurse Educator
The growing nursing shortage across the United States is fueling the demand for nurse educators. The American Nurses Association reports there will be more registered nursing jobs available through 2022 than any other position. The U.S. Bureau of Labor Statistics forecasts that 11 million additional nurses are needed to avoid a further shortage. Contributing to this demand is the fact that the last wave of baby boomers is set to reach retirement age by 2029.
Nursing programs need the ability to expand, but they can't do this without more nurse educators. As a result, many qualified, nursing student applicants are turned away due to lack of program space.
If you're considering a career in nursing education, the job prospects are strong, the work is rewarding and the pay is generous. Understanding the requirements will help you select the best path to reach your goal.
What is a nurse educator?
Nurse educators are responsible for training students in developing the skills and knowledge required to be a successful nurse. These professionals facilitate a variety of tasks, such as giving lectures, conducting simulation labs, leading group discussions, supervising clinical rotations and more. They are also widely relied on in hospital systems to train new nurses and new staff members.
Responsibilities may include:
Designing curriculum. You will create curriculum objectives in alignment with nursing education competencies and facilitate instruction plans for the courses that you teach.

Presenting course materials. You will present new course materials to students and lead discussions about the topics to facilitate learning. You will incorporate evidence-based teaching strategies to encourage critical thinking and student knowledge retention.

Supervising clinical work. Nurse educators work closely with students during clinical rotations to observe their work, provide feedback and help students become more proficient in their nursing abilities.

Conducting research. Many nurse educators decide to get involved in the area of research and creating new policies that improve the field of nursing. This is more common if you work at a university and hold an advanced degree, such as a doctorate in nursing. A doctorate is often a prerequisite to holding a faculty research position.
Working as a professional nurse educator doesn't exclude you from continuing to practice nursing if that is what you decide to pursue. Many educators continue practicing in their area of specialty to maintain clinical expertise while teaching courses a few days a week.
Skills required to becoming a nursing educator
Nurse educators need many skills in addition to their formal nursing training. The most important is a passion for nursing and the desire to help the next generation of nurses develop strong skills. Other important attributes include:
The ability to communicate clearly using a variety of communication methods. Nurse educators need the ability to communicate with learners in a way that fosters learning. Strong communication skills are key, along with the ability to adapt materials based on learning styles.
Problem-solving skills. Nurse educators are skilled at solving problems and teaching students how to identify potential challenges and how to navigate those issues during their day-to-day jobs. Critical thinking skills are essential.
Leadership skills. Nurse educators are natural leaders and encourage their students to get excited about learning and striving to do their best work.
Other important skills to becoming a successful nurse educator include high levels of patience, compassion and creativity.
Can I specialize in specific areas of nursing?
Nurse educators are expected to have specialized expertise in one or more areas of nursing. For example, you may have worked in family practice, pediatrics or mental health and can bring in-depth knowledge on those topics to the students that you teach.
Certification in your area of specialty isn't required, but it will make you a more attractive candidate to nurse educator positions. Consider the students you desire to work with and what areas of specialization you want to focus on teaching. Are you interested in teaching larger class sizes or working in a more individualized mentorship role with your students? Defining these preferences can play an essential role in your career path.
Where do nurse educators work?
Nurse educators work in a variety of environments, from small technical trade schools to large universities to healthcare systems. Most of these professionals work at colleges or universities. According to the U.S. Bureau of Labor Statistics and their estimates for employed individuals, industries that have the highest level of employment for nurse educators include the following:
Colleges and universities: 31,130

Junior colleges: 17,610

Medical and surgical hospitals: 4,550

Technical and trade schools: 1,800

Business schools and computer management training: 310
The positions that you consider will depend on your area of interest, nursing education, specialized training and career goals.
Training and education
If you already have a bachelor's degree in nursing, the path to becoming an educator will be more streamlined. A master's degree in nursing is required at a minimum. However, some nurses decide to get a doctorate so they can enter research or academic types of positions. Consider the following when charting your career path:
Become a registered nurse. The first step to working in the area of nursing education is to get your RN license if you haven't already. Earning an associate degree in nursing takes about two years and is the quickest path to becoming an RN. A bachelor's degree in nursing and a direct entry master's program are also options to becoming an RN. To become an RN, you will need to take and pass the National Council Licensure Examination for Registered Nurses (NCLEX-RN) upon graduating from your program. Your state board of nursing may have additional requirements.
Seek experience as a registered nurse. A prerequisite to becoming a nurse educator is having hands-on clinical experience in your specialty of choice. Many nurses decide to pursue their interests by working in speciality areas such as women's health, pediatrics, palliative care, gerontology or acute care. You can apply what you have learned during this experience into your teaching, which will make you a more valuable asset as an educator.
Enroll in a nurse educator program. Once you have your RN license and relevant work experience, you can enter a master's program with a focus on becoming a nurse educator. This type of program can usually be completed within a couple of years if you have your bachelor's degree in nursing. If you have an associate degree in nursing, the program can take three years or longer.
Complete clinical requirements. Expect the master's program to have a clinical requirement where you will get hands-on experience teaching students. The environment in which you receive this experience will vary, but commonly is a college, university or other setting.
Nurse educators may decide to bypass getting a master's degree and instead earn a PhD in Nursing or a Doctor of Nursing Practice (DNP).
Do I need to get certified?
Nursing educators aren't required to be certified, but earning certification can make you a more attractive applicant for open positions. The Certified Nurse Educator exam and the Certified Academic Clinical Nurse Educator exam are two such certifications. Qualifying to get certified may include:
An active RN license

A master's degree in nursing

Completion of a nursing education program at the graduate level
Professionals who decide to get certified may have access to more job opportunities with higher paying potential. When considering certification, remember that there will be continuing education and recertification requirements to maintain currency in your certification status.
Salary and job outlook
The demand for nurse educators in the future is expected to grow as colleges and universities work hard to expand their programs. The U.S. Bureau of Labor Statistics (BLS) is forecasting a growth of 18% for nurse educators through 2029, which is above the average growth for all job sectors. There are many factors influencing this growth, including a shortage of nurses and many nurses and nursing faculty who are rapidly approaching retirement age.
Nursing programs across the country continue to limit enrollment numbers and turn away qualified candidates because there is a limited supply of qualified educators to teach the curriculum. More than 80,000 qualified nursing program applicants were turned away during 2019.
The salary that you earn in a nurse educator role will depend on your experience, education and employer type. According to the BLS, the annual mean wage by industry includes the following:
Colleges and universities: $84,320.

Junior colleges: $75,190.

Medical and surgical hospitals: $119,050.

Technical and trade schools: $75,990.

Business schools and computer management training: $90,080.
Another factor contributing to salaries and wages for nurse educators is the geographic location of the available teaching positions. The states of New York and Texas hire the greatest number of nurse educators, but Florida and California pay the highest wages. Consider the following:
New York: $98,850

Texas: $65,970

Florida: $116,650

California: $106,420

Ohio: $73,220
Moving into the future
Regardless of where you work and your employer type, you can be confident that the demand for nurse educators is expected to remain high. If you're thinking about taking this career path, consider MSN programs that give you the option to specialize in education with scheduling flexibility. You may need to adjust your existing schedule to accommodate the educational requirements, but there are formats and curriculum paces available that allow you to manage personal responsibilities while completing your education.
Many programs offer an online format, which may fit with the schedules of nurses who want to continue working full time. These programs have fewer synchronous teaching experiences where students have mandatory login times. Your clinical teaching experience will likely require you to rearrange your schedule for a short time. But the short-term sacrifices are often worth the long-term gains, allowing you to make a positive impact on the next generation of nurses.
---
Sources:
Haddad LM, Annamaraju P, Toney-Butler TJ. Nursing Shortage. [Updated 2020 Dec 14]. In: StatPearls [Internet]. Treasure Island (FL): StatPearls Publishing; 2021 Jan-. Available from: https://www.ncbi.nlm.nih.gov/books/NBK493175/
BLS. Occupational Employment and Wages, May 2020. https://www.bls.gov/oes/current/oes251072.htm
BLS. Occupational Outlook Handbook, Postsecondary Teachers. https://www.bls.gov/ooh/education-training-and-library/postsecondary-teachers.htm#tab-6