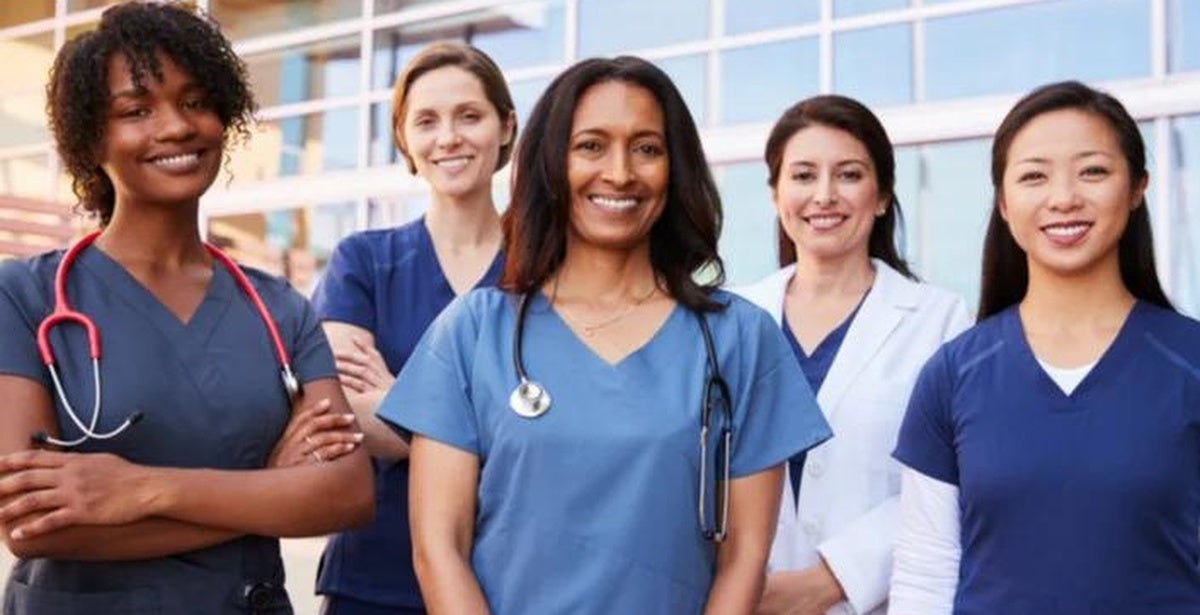 Family Nurse Practitioner vs. Nurse Administrator: Which is Right for Me?
In today's healthcare landscape, nurses play vital roles in both primary care leadership and administrative leadership. If you're an accomplished registered nurse (RN) looking toward your next step in nursing, you may be considering options such as family nurse practitioner vs nurse administrator.
What Is a Family Nurse Practitioner ?
A family nurse practitioner (FNP) is an advanced practice nurse who provides primary care for patients of all ages. FNPs offer a holistic approach to healthcare that includes preventative services and education along with acute care and treatment for chronic health issues. Johnson & Johnson Nursing describes the profession of family nurse practitioner as "rooted in long-term, and sometimes multigenerational patient relationships."
Practice models for family nurse practitioners vary by state , with nurse practitioners (NP's) having full practice authority in many states and collaborative or supervisory agreements with other healthcare providers in other states. Family nurse practitioners are qualified to evaluate, diagnose and treat a wide range of conditions and often coordinate medical care with other specialists. FNPs typically work in clinics, community centers or primary care physicians' offices.
Serving as a family nurse practitioner requires compassion, attentiveness, problem-solving skills and communication strengths.
What Is a Nurse Administrator?
A nurse administrator is a medical and health services manager specializing in nursing leadership . In general, medical and health services managers keep hospitals, clinics and other medical facilities operating efficiently and on track for meeting goals. Functions may include team leadership, compliance, scheduling, record keeping and budgeting. Nurse administrators, specifically, are highly trained registered nurses who manage nursing operations.
According to Johnson & Johnson Nursing, nurse administrators combine both managerial and medical training to serve as the "go-between" for nursing teams and other healthcare professionals within the organization. Working as a nurse administrator calls for fine-tuned organizational and problem-solving skills as well as abilities to lead and collaborate.
Family Nurse Practitioner vs Nurse Administrator: What Are the Important Differences?
Both family nurse practitioner and nurse administrator are career pathways based in registered nursing. Either role is an opportunity for an RN to advance to a higher level of influence as a nurse.
The key difference in nurse practitioner vs nurse administrator is the nature of the position, with a nurse practitioner focusing more on the clinical aspects of nursing and the nurse administrator primarily focusing on operational aspects. While an FNP is responsible for direct patient care, a nurse administrator primarily works behind the scenes to support and direct nurses working on the frontlines.
Because of the difference in responsibilities, each role also requires specialized education. While becoming a nurse practitioner requires extensive advanced clinical preparation, the path to nursing administration requires comprehensive development in business and managerial competencies.
What Is the Career Outlook for Family Nurse Practitioner s and Nurse Administrators?
As the United States simultaneously faces the challenges of an aging baby boomer population and a nursing shortage, registered nurses with advanced education are needed more than ever. The American Medical Association (AMA) recently issued a call for "deliberate attention" to the nursing shortage, to ensure that health systems can continue to provide the level of care patients need.
Family Nurse Practitioner Careers
According to the U.S. Bureau of Labor Statistics (BLS), there are currently more than 200,000 nurse practitioners employed across the United States. Employment for nurse practitioners is projected to grow by 52% from 2020 to 2030. Comparatively, the BLS projects that the number of jobs for registered nurses will increase by only 9% in these ten years, while the total number of jobs for all professions is expected to grow by only 8%.
Family nurse practitioners are especially vital in filling current gaps in primary care coverage across the United States. The American Association of Medical Colleges (AAMC) estimates a shortage of 17,800 to 48,000 primary care physicians by 2034. Since family nurse practitioners are qualified to perform many of the same services as primary care physicians, the FNP role is a significant part of the solution.
The role of nurse practitioner is not only in high demand, but the profession also has high job satisfaction ratings. In U.S. News & World Report's "Best Jobs" rankings, nurse practitioner is ranked as the number one best job in health care and the number two best job overall.
Further, nurse practitioners have strong earning potential. The most recent data from the BLS shows the median annual salary for nurse practitioners to be $ 111,680.
Nurse Administrator Careers
Along with the growing need for nurses in clinical roles is a significant demand for nursing leadership . There are currently more than 400,000 medical and health services managers employed across the United States. Employment for medical and health services managers is projected to increase by 32% from 2020 to 2030.
Nurse administrators are valued leaders in improving healthcare systems and patient outcomes, which leads to high levels of job satisfaction. The "Best Jobs" ranking by U.S. News & World Report lists medical and health services manager as the number one best business job and the number four best job overall.
Current data from the Bureau of Labor Statistics (BLS) estimates a median annual salary for medical and health services managers to be $104,280, compared to a median of $95,180 for other management occupations.
What Education is Required for Family Nurse Practitioners and Nurse Administrators?
Both family nurse practitioners and nurse administrators need at least a master's degree. A Master of Science in Nursing (MSN) is a popular pathway to these careers. Many nursing programs include MSN degrees for both areas of practice.
Master of Science in Nursing– Family Nurse Practitioner (MSN-FNP)
An MSN degree is a typical entry point for the field of family nurse practitioner . An MSN-FNP program includes comprehensive coursework supported by clinical hours and prepares students for the NP certification process. Licensure requires national certification from an accredited certifying body.
Online MSN-FNP program were created for working nurses and can be completed in less than three years. Nurses in the program will be grounded in evidence-based family practice, advanced nursing science, professional role development and health promotion and advocacy.
Master of Science in Nursing–Nursing and Healthcare Leadership (MSN-NHL)
An MSN degree in nursing and healthcare leadership prepares aspiring nurse leaders with business acumen to complement established clinical expertise.
The BSN to MSN: Nursing and Healthcare Leadership track emphasizes principles of evidence-based practice, nursing research and business intelligence. Coursework also includes organizational leadership, financial communication and healthcare policy. A capstone course and internship give students opportunities to synthesize and apply program content. Graduates are ready to lead change, promote health and elevate the care of patients and populations.
Are You Ready to Take the Next Step for Your Nursing Career?
With a legacy of service-driven nursing, our featured nursing programs are set apart for both a commitment to mission and excellence in education. These are a few highlights:
Nursing education is built on a foundation of compassion in action with principles of kindness, service and justice.
Graduates demonstrate excellence in clinical mastery through consistently high exam pass rates.
Clinical placements and internships offer diverse opportunities for hands-on learning.
Programs are accredited by the Commission on Collegiate Nursing Education.
If you're still evaluating family nurse practitioner vs nurse administrator, explore online nursing degree programs to decide which track makes the most sense for you.