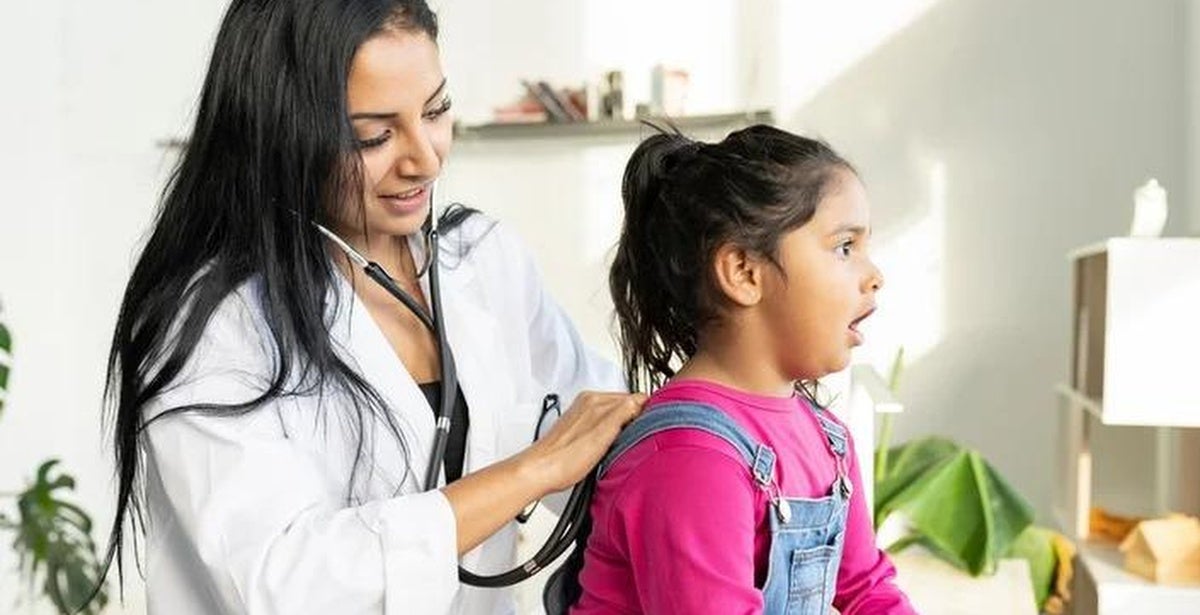 Essential Nurse Practitioner Skills
From diagnosing patients to practicing telemedicine, and performing conflict resolution to managing teams, the list of nurse practitioner skills is a long one. Some skills are clinical, others more general, some considered "soft skills" and still others specific to nurse practitioner (NP) specialties.
Medical professionals who are interested in furthering their education and career possibilities in order to become nurse practitioners will benefit from honing nurse practitioner skills.
Clinical Skills
As medical professionals who provide both primary and specialty care, nurse practitioners develop many clinical skills that they put to use in assessing and treating patients.
Computer and Technology Skills
Nurse practitioners must know how to take patient histories and assess patient conditions. Their computer skills need to be strong since they are responsible for updating electronic health and medical records. Nurse practitioners may also need to search and analyze those electronic medical records to look for patterns or information that could shed light on a diagnosis.
Nurse practitioners also employ computer skills to facilitate telemedicine appointments, provide patient education and keep patient information safe. Professionals with strong computer skills should highlight them on their resumés.
Mental Health Skills
Nurse practitioners may care for patients across the lifespan who are struggling with mental health issues. This is especially the case for psychiatric nurse practitioners who specialize in caring for people with mental illness or substance abuse.
Nurse practitioners are equipped to examine and assess patients for mental health conditions, make diagnoses, educate patients on their condition and treatment plan, and prescribe medications. Some may also conduct psychotherapy sessions.
Pharmaceutical, Lab Testing and Microscope Skills
Nurse practitioners can prescribe medication, so they need to understand pharmaceuticals, potential drug interactions, possible side effects and proper dosing.
They also order diagnostic tests like images or laboratory tests that assess a patient's blood. Understanding the most effective tests for each injury or potential illness — such as when to order a computerized tomography (CT) scan as opposed to magnetic resonance imaging (MRI) — helps nurse practitioners to diagnose and treat patients in timely, effective ways.
Procedural and PPE Skills
Nurse practitioners perform common medical procedures such as catheterization, urinalysis and capillary blood collection. They may also perform procedures such as biopsies, suturing and wound care. Other procedures nurse practitioners report performing include:
Cerumen impaction removal
Nebulizer administration
Electrocardiogram interpretation
Corneal abrasion
Abscess incision and drainage
Splinting of wrists, hands and ankles
Wound stabilization
Epistaxis control
As nurses perform procedures, they will often need to wear personal protective equipment (PPE). PPE includes gowns, masks and N95 respirators. Especially in light of the COVID-19 pandemic, medical professionals have had to ensure that they are accurately wearing and removing their PPE. One of the critical nurse practitioner skills for aspiring nurse practitioners to develop is how to put on and take off various personal protective equipment.
Triage Skills
Triage nurses are the most frequent first point of contact for people coming into the emergency room. They must determine if an incoming patient needs to be listed as a priority for care or if their symptoms indicate that they can wait to be treated.
Nurse practitioners working in triage must be able to use their critical-thinking skills while in a high-stress, often loud, environment. They may need to talk to an injured person, their panicking family member and the emergency room doctor within a matter of minutes, all while knowing that more are patients waiting for attention. The ability to remain calm in a crisis and identify patient needs with efficiency and accuracy is of utmost importance for a triage nurse.
Life Support Skills
Nurse practitioners who work in emergency settings absolutely must have life support skills. But such skills are important for any nurse practitioner who wants to stand out to employers. For example, some clinics may require that a practitioner have advanced life support skills.
Life support skills are broken down into two categories: basic life support (BLS) and Advanced Life Support (ALS). Basic life support skills include Cardiopulmonary Resuscitation (CPR), automated external defibrillator (AED) and airway obstruction techniques such as the Heimlich Maneuver. Advanced life support skills build on the basics, teaching practitioners how to perform an advanced life support assessment. If advanced life support is needed, the practitioner may perform interventions that include:
Protocols for acute arrhythmias
Post-cardiac arrest care
Managing cardiopulmonary arrests
Addressing acute coronary syndromes and acute stroke
Soft Skills
In addition to many clinical and technical skills, nurse practitioners also need to develop several non-clinical skills, often referred to as "soft skills." Soft skills help people interact with others in peaceful and meaningful ways, which matters a great deal in the field of nursing. Nurses practitioners may interact with people in some of the most vulnerable moments they've ever experienced.
Highly developed soft skills will empower nurse practitioners to care for patients to the best of their abilities. Some of the soft skills that aspiring nurse practitioners should take care to develop include communication, collaboration, organization, and internal skills like boundary setting and stress management.
Communication
Nurse practitioners may see dozens of patients each day, in addition to patient family members, co-nurses, aides, doctors and more. In addition to this, they may need to communicate electronically —discussing patient diagnoses or needs with a healthcare team, for example. For these reasons and more, high-quality verbal and written communication skills are of utmost importance for the nurse practitioner.
Since nurse practitioners practice primary care, they are often responsible for patient education during physical appointments or telemedicine visits. In one survey of nurse practitioners , 88% of them said that they spend at least half of each appointment educating patients. This education may take the form of explaining a diagnosis, describing treatment options and discussing the uses and side effects of various medications.
While nurse practitioners do not have to speak more than one language, it is a major asset when they can. Languages spoken should be highlighted on resumés so that potential employers can consider communication possibilities with their patient population.
Collaboration
Working as part of a team is one of the key nurse practitioner competencies . There are several ways in which nurse practitioners may put their collaboration skills to use, including within a physician-nurse practitioner relationship. One study found that "Increasingly, nurse practitioners (NPs) are deployed in teams along with general practitioners (GPs) to help meet the demand for out-of-hours care."
The study then highlighted four themes regarding nurse practitioner-physician collaboration:
The clarity of the nurse practitioner role and regulation
Shared caseload and use of skills
Communication concerning professional roles
Trust and support in the nurse practitioner's practice
Nurse practitioners who practice as primary care providers may need to demonstrate leadership as they collaborate with partners in their practice, registered nurses and other staff members in order to run an efficient, effective practice. Other opportunities for collaboration for nurse practitioners include community health efforts and multidisciplinary team professional environments.
In each of these examples, nurse practitioners will benefit from key collaboration skills like listening, leadership and conflict resolution.
Organization
Nurse practitioners have a great deal to accomplish in a day—and that's before anything unexpected appears. Their plates are often full with patients to see, meetings to attend and paperwork to complete. For those who work in clinics or hospitals where unexpected or emergency cases may walk through the door, the need for excellent time management and other organizational skills is especially high.
Some of the key organizational skills nurse practitioners need in order to work effectively are:
Time management
Policy knowledge and
Team management
By setting good priorities and delegating as able, nurse practitioners can make the most of their time and put it to the best use. Knowing healthcare policies like HIPAA can help nurse practitioners to work effectively and efficiently as they work according to policies they've already internalized rather than having to research them each time.
Nurse practitioners often find themselves leading teams, which requires the organization of many people's schedules and skills. Team management experience is a great skill to highlight on a resumé for a nurse practitioner.
Internal Skills
While the work of a nurse practitioner is rewarding, it can also be quite stressful. Professionals who want to stay in the field for a long time, and with high job satisfaction, would do well to develop soft skills related to self-care. Taking the initiative to learn about and practice skills such as stress management, boundary setting and ethical behavior can go a long way in helping make the career of a nurse practitioner a sustainable one.
Internal skills like focus and patience can help nurse practitioners to experience their work as meaningful rather than overly stressful. These are skills that can be developed at any point in life, and with minimal resources. Simply eliminating distractions, developing good sleeping habits, or drinking enough water can help people to increase their focus, for example. Over time, these skills can become habits as well, positively influencing the nurse practitioner's career.
Standout Skills for Nurse Practitioner Specialties
While nurse practitioners all need to demonstrate many of the same skills, each specialty also comes with its own list of nurse practitioner expectations . Consider one of the standout skills for each nurse practitioner specialty:
Family : Versatility — a family nurse practitioner may see a two-month-old during one appointment and a 60-year-old in the next, so they need high confidence in treating patients across the lifespan.
Adult-Gerontology : Advocacy — as patients grow older, their cognitive capacity may diminish, so their healthcare providers need to empower them in their care.
Pediatric : Communication — pediatric nurse practitioners are often communicating with sick children and concerned parents simultaneously, so great communication is key.
Neonatal : Focus — neonatal intensive care units can be highly stressful and emotional places, so neonatal nurse practitioners must be able to focus intently.
Psychiatric Mental Health : Resilience — patients with mental illness often experience many ups and downs, so they need providers who can stick with them through the tumult.
Women's Health : Empathy — gynecological exams can induce anxiety, and issues around contraception or pregnancy often present questions, so women's health nurse practitioners need to pair their medical expertise with empathy.
Become a Nurse Practitioner
Are you ready to put your skills to use? Online Family Nurse Practitioner programs will empower you to harness the nurse practitioner qualities you have and develop those you need to deliver top-quality care to patients in your community.
Grow your skills — learn more about Online MSN-FNP programs.