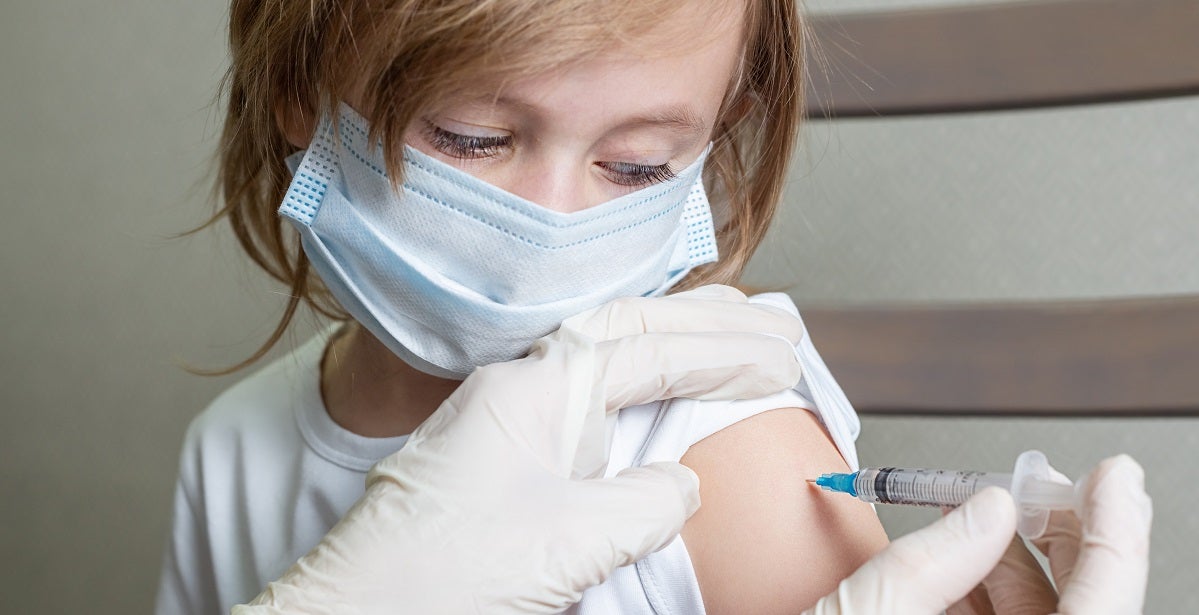 Careers in Nursing: What Is a Public Health Nurse?
Communities have various health issues and emergencies, and the public health nurse (PHN) is trained to respond to these issues. The American Public Health Association defines the role of the PHN as "the practice of promoting and protecting the health of populations using knowledge from nursing, social, and public health sciences."
So what is public health nursing exactly? The focus of PHNs is always on the community, and they use their skills to serve patients through providing care, community planning, and social outreach. PHNs provide everything from ongoing care and health management to assistance during disease outbreaks and natural disasters.
The professionals in this nursing practice are skilled at listening to individual patients and communities, understanding their needs, and creating solutions to help the community thrive. Empathy and compassion are evident in everything they do. If you're considering a career as a public health nurse, it helps to understand what education and experience are required and what it takes to be successful in this health care field.
What do public health nurses do?
The skills of public health nurses are in demand, and you can find these professionals working throughout the community. Positions as a PHN are typically available at:
Community clinics. PHNs work directly with community members to help manage health and ongoing care. They may help develop community programs to teach strategies for improving health. For example, a PHN may create a program to prevent obesity or promote family planning. Nurses often attend community fairs to distribute information and provide education.

Schools. A PHN may work in a school setting to help students and their parents maintain health. They may provide information about important issues, such as personal hygiene or sexual health. The PHN may also serve as a resource to children who are struggling with illness and need additional support.

Outpatient clinics. A nurse working in an outpatient clinic may evaluate a patient's medical concerns, order tests, and assist with treatment plans, depending on the nurse's level of skill. PHNs may also attend health clinics to provide information around improving health.

Nonprofit organizations. PHNs are frequently hired by nonprofit organizations, such as the Red Cross, Doctors Without Borders, and the Peace Corps. Nurses may focus on providing disaster relief or addressing issues like safe drinking water, family planning, and more. If there is a public health issue among the population, such as an infectious disease, they may need to work on prevention strategies as well as treatment plans.

Government organizations. Government organizations, such as the Department of Health, are large employers of PHNs. A nurse in this role may assist with developing policies that improve public health and work in an administrative capacity versus in a hands-on clinical position. For example, they may administer programs such as the Special Supplemental Nutrition Program for Women, Infants, and Children, otherwise known as WIC.
Steps to becoming a public health nurse
If you're ready to become a community health nurse, the next step is plotting your educational course for this nursing practice. Public health nurses are required to get their registered nurse credential, which will require you to complete an accredited nursing program and pass a specialized exam. Consider the following steps to becoming a PHN:
Attend an accredited nursing program. Earn an Associate's Degree in Nursing (ADN), a Bachelor of Science in Nursing (BSN), or a direct-entry master's degree from an accredited nursing program. The ADN typically takes around two years to complete, and the BSN takes about four years to complete. If you have a degree in an area outside nursing, the time to completion may be much faster through an accelerated BSN (ABSN) option. You can take your education one step further with a Master of Science in nursing (MSN), which could expand your career opportunities in this space and improve your earning potential. A direct-entry master's is also available for individuals who hold a bachelor's degree in a non-nursing field.

Pass the NCLEX-RN. This exam is required to become a registered nurse in all 50 states. Passing the exam demonstrates you hold the knowledge needed to enter the practice of registered nursing. Your state may have additional requirements, such as completing a background check or submitting letters of recommendation, but once you've passed the NCLEX-RN, you've completed one of the major requirements.

Apply to nursing positions. Secure a nursing position in the area of public health to get at least two years of experience. Once you get this level of experience, you can apply for certification, which will strengthen your skills when applying for future jobs.

Apply for the Certified Public Health (CPH) certification. This certification requires at least a bachelor's degree and relevant experience, which may make a BSN a better option for completion over an ADN. The fee to take the exam is $385. Recertification is required each year if you want to continue working in a public health nursing career.
Looking into the future: Salary and job outlook
If you're interested in launching a career as a PHN, the job opportunities and future are excellent. Positions for registered nurses as a whole are expected to grow faster than average between 2019 and 2029, according to the Bureau of Labor Statistics. An additional 221,900 jobs are expected to be added nationwide.
The average salary for public health nurses is $68,123 annually, with up to $11,250 in overtime pay. The average compensation per hour is $29.23. The highest-paid areas for PHNs are:
New York: $49.51 per hour

Washington D.C.: $46.50 per hour

Georgia: $44.90 per hour

California: $41.71 per hour
The good news for those interested in this career path is there won't be a shortage of job opportunities in the future. Regardless of where you live, there will likely be positions for professionally qualified PHNs serving the community.
---
Sources: